24-Sep-09 – 23:50 by ToddG
37,660 rounds
7 stoppages, 0 malfunctions, 2 parts breakages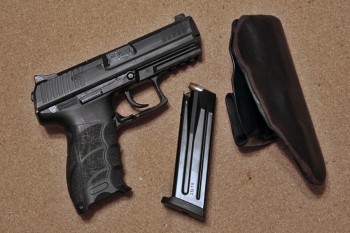 The P30, clearly in protest of getting so few trips to the range over the past three weeks, decided to play rough Wednesday night by breaking the sear spring. The gun continued to function, but the LEM trigger mechanism turned into a traditional DAO with a heavier trigger pull and full reset. It was shootable — I actually finished the drills I was working on — but obviously not as easy to shoot as the LEM.
With the help of pistol-training.com contributor T.K. Ives, I was able to swap the good sear spring from my backup gun into the test gun and keep right on shooting. Over 1,500 rounds have been fired since the breakage with no other trouble.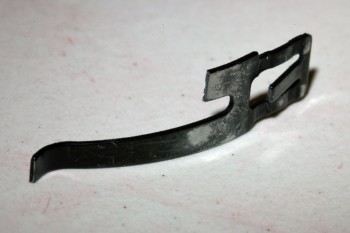 HK responded to the problem well, and spare springs are on their way (yes, they were in inventory). HK — just like S&W last year — has been great to deal with when problems occur during testing. No one tries to hide anything or make excuses. Then again, it's a spring. It had over 36,000 rounds through it. Springs break. It's just not as much fun as it was in college (that's a Spring Break joke, folks).
This weekend, the gun travels down to North Carolina for an Aim Fast, Hit Fast class. Then if all goes well, I should have a few opportunities to get to the range for practice next week. We're in the home stretch now, just six weeks to go!
Train hard & stay safe! ToddG
Previous P30 Endurance Test posts at pistol-training.com: