27-Jun-10 – 08:00 by ToddG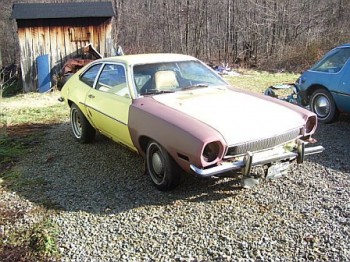 As an instructor, I strive to be a good student. Good students are always learning. And last week in Canada, I learned that CZ pistols (pronounced "see zed" in Canadiese) are as reliable as a Ford.
A Ford Pinto, that is.
There were four CZ75-pattern guns (one Tangfolio and three genuine CZs) used by three different students over the course of the week, and every one of them had reliability problems.
The owners were great students and never let the pistol problems interfere with the class. They had fantastic attitudes and shot very well when their guns worked. But from failures to feed to failures to extract to failures to eject to failures to lock back to premature lock back, we saw the whole spectrum of handgun malfunctions from those guns.
The Glocks in the class didn't have any consistent problems. Even the two S&W 3rd Generation pistols ran well except for some grip and lubrication hiccups. In fact, the only gun that had more problems was a used, second-hand Para P14.45, and who is surprised by that?
CZ pistols are both popular and successful in the world competition arena. They're also very common among various militaries throughout the globe. But here in the U.S., they've never really earned a serious share of the market. They have a reputation for reliability and durability problems. And after four straight days of watching them choke, I'd say it's a well deserved reputation.
In fairness, one student got his gun working 100% on day four after replacing the extractor spring. The pistol had a little under 14,000 rounds through it when the troubles began. If that had been the only CZ that suffered such trouble during the classes, it would be excusable. But all four?
The CZ is a shootable gun. The CZ Shadow I shot had an excellent trigger and was accurate enough for me to hit an 8″ range marker at 100yd. The owner (class host Rob Engh) reports that he's easily averaging 0.17 splits and on some drills turning in 0.14 and even 0.13 splits with that same pistol!
Nonetheless, if a gun can't be depended upon to go bang when the trigger is pressed, it's a paperweight. Speed and accuracy mean a lot less when you're prying a stuck case out from underneath an extractor claw.
I'm sure there will be CZ fans who will talk about their personally owned guns that have gone x-number of rounds without a problem. And I don't doubt it. But when put to the test under the stress of a high volume shooting class, these guns simply couldn't make it. Not one, not two, but all four.
Zed is not your friend.
Train hard & stay safe! ToddG