21-Jul-10 – 17:50 by ToddG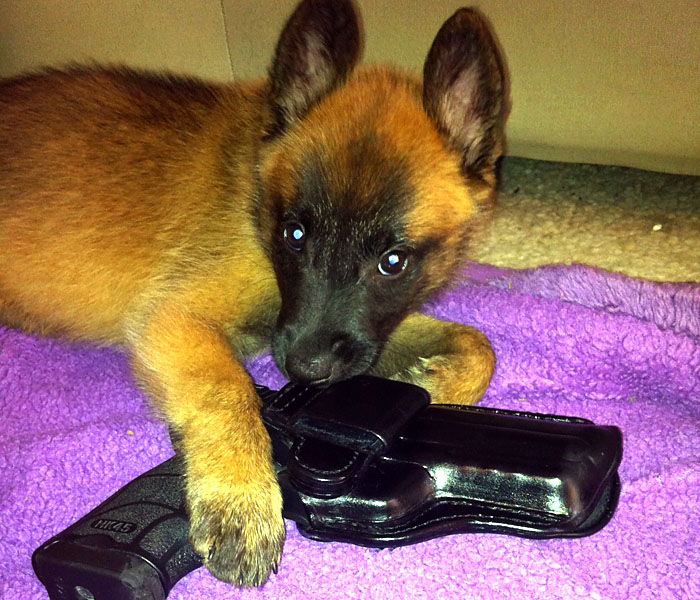 19,050 rounds

0

stoppages

0

malfunctions

0

parts breakages
Pictured above is Freyja, who as you can see has prevented anyone from shooting the pistol over the last couple of days.
Nonetheless, there was a major milestone passed over the weekend while teaching in Washington. The HK45 has now gone over 10,000 rounds without cleaning. Originally, there was no plan to do a "no cleaning" test. But as the gun kept running without a hiccup and other work prevented me from tearing it down for a good wash, the number just crept higher and higher. At a certain point, the idea of reaching ten thousand rounds just seemed like a neat goal… or at least, a goal that gave me a good excuse not to clean the pistol.
But now the torture will end, and the pistol will get cleaned before the next range trip on Friday.
Assuming Freyja says it's ok.
Train hard & stay safe! ToddG
Previous HK45 Endurance Test posts at pistol-training.com: