7-Sep-10 – 08:38 by ToddG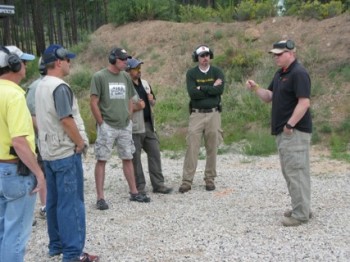 A couple of great detailed AARs (After Action Reports) from students of last month's Aim Fast, Hit Fast class in Los Alamos, New Mexico:
Thanks to both guys for the kind words!
Kudos again to Tom Jones (365 Days of Training) for the outstanding job he did organizing and hosting the class.
Thanks to solid state for the great photos, too!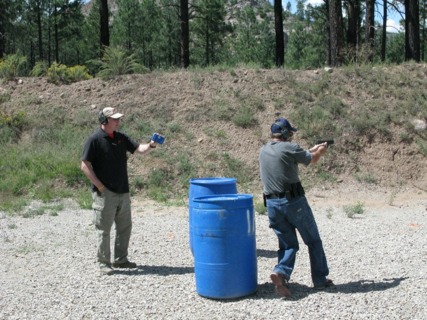 (Scott Warren's figure-8 shooting on the move drill)
Train hard & stay safe! ToddG