28-Sep-10 – 10:38 by ToddG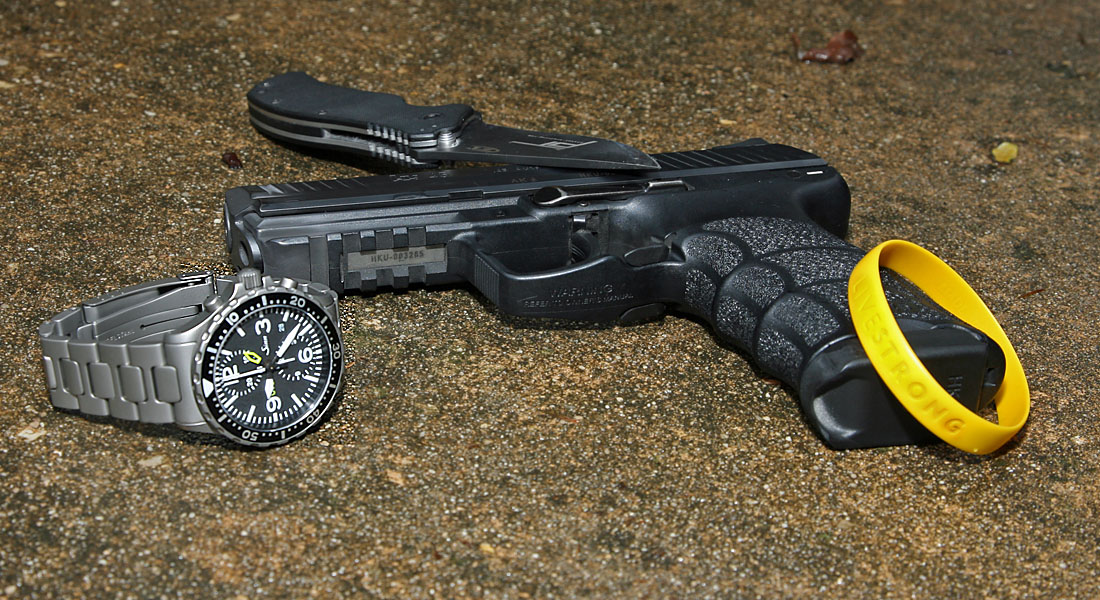 35,261 rounds

0

stoppages

1

(*) malfunctions

1

parts breakages
The trigger spring broke this week, at round #35,069, just 3,453 rounds after it was installed. The pistol then fired another twelve rounds (finished the mag in the gun plus one complete additional mag). The trigger had to be reset manually for each shot. After that, luckily I had a spare and was able to replace it in about 15 minutes at the range. Almost 200 rounds went through the gun after the new spring was installed without further incident.
A big chunk of shooting this week was continuing with the 3×5 card drills:
2 on 3×5 card at 7yd in 1.8 seconds: 78%
5 on 3×5 card at 7yd in 2.5 seconds: 69%
There was a definite incremental improvement compared to two weeks ago. Working on the little cards at maximum speed has definitely forced me to redouble my efforts in terms of sight tracking and press outs.
Another significant portion of the week's practice was WHO (weak hand only) shooting… not planned, but after hundreds of rounds of practice my right wrist was starting to suffer and it seemed like a perfect excuse to work on weak hand skills.
This coming week, the HK45 will be at the Aim Fast, Hit Fast class in Culpeper, VA. The first day of class also happens to be LIVESTRONG Day… which is a great reminder that the pistol-training.com edition of SKD Tactical's great new Zero Tolerance knife is raising money for LIVESTRONG!
Train hard & stay safe! ToddG
Previous HK45 Endurance Test posts at pistol-training.com: