9-Nov-10 – 19:31 by ToddG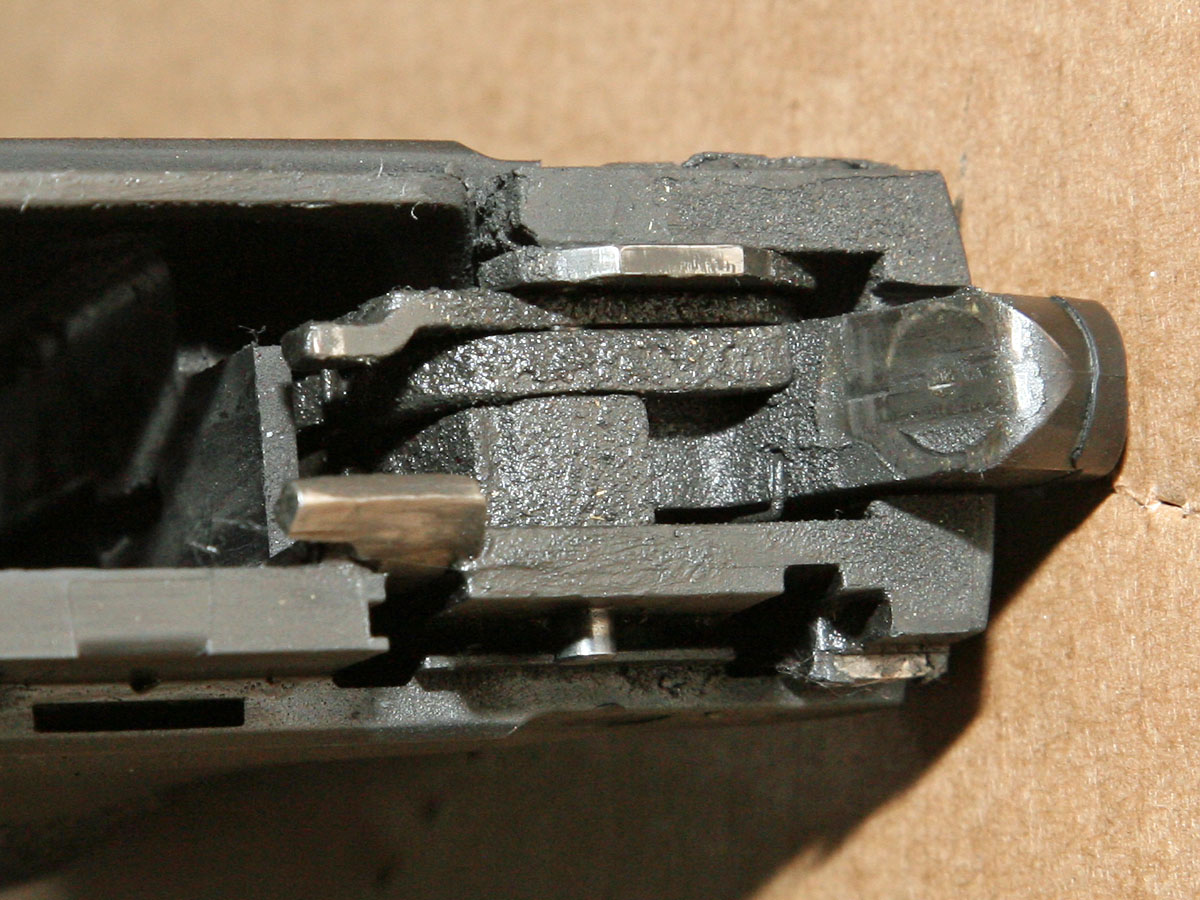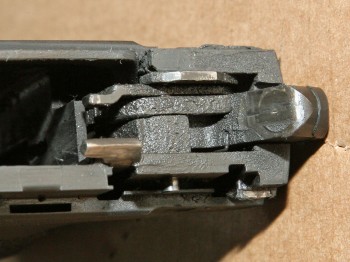 44,968 rounds

1

stoppages

1

(*) malfunctions

1

parts breakages
So close to 45,000!
<grouchomarx> I shot over 2,000 rounds of .45 this week, and boy are my arms tired! </grouchomarx>
The photo at top isn't actually from this week, it was taken before cleaning the gun back on 27-October (during Week 30). That was 10,181 rounds since the previous cleaning. The gun was a little dirty: (click on any image to jump to a 1200×800 version)
Of course, no one at pistol-training.com recommends getting your gun this dirty. But the reality is that most modern guns can handle a lot more abuse, especially in terms of cleanliness, than many people think.
Three practice sessions this week totaling 2,234 rounds. Best (of first three) cold F.A.S.T. runs:
3-Nov: 5.19 (clean): 1.69, 0.56 / 2.19 / 0.26, 0.24, 0.25
5-Nov: 5.51 (clean): 1.74, 0.65 / 2.40 / 0.24, 0.25, 0.23
8-Nov: 5.01 (clean): 1.67, 0.53 / 2.10 / 0.23, 0.24, 0.24
The above-2sec reloads are really killing me, and are responsible for the 3-Nov and 8-Nov runs being past five seconds. My notes for each run:
3-Nov: "felt really good, surprised time was so slow"
5-Nov: "fumbled the <deleted> reload again!"
8-Nov: "need to be more aggressive on press-out after reload"
I've also had a few instances of short-stroking the gun during rapid fire. While everything looks fine, I'm planning to replace the trigger return spring before my next practice session just to see if it helps. I'm not completely certain that the cause is mechanical, though… just like with the reloads, my fingers simply aren't quite as nimble as they were before the year of high-volume .45 shooting. I spoke to a couple of doctors about it this week and both of them were of the opinion that things would go back to normal once I took a break. Keep your (hopefully non-arthritic) fingers crossed for me!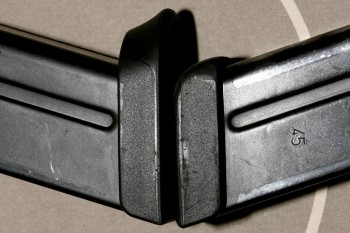 For the past few weeks, I've been using a prototype floorplate from my friend Rich at Custom Carry Concepts. CCC simply takes your factory floorplate and recontours it. If you have the right tools, the skill, and the inclination you could do it yourself. If — like me — you lack any or all of those things, CCC is probably a better option.
The floorplate has worked out extremely well. If the HK45 test wasn't ending soon, I would send all my floorplates off to Rich for this treatment. Here you can see, from left to right, the CCC-modified floorplate, an example of the do-it-yourself dremel job I've used for my mags on the test, and a factory floorplate: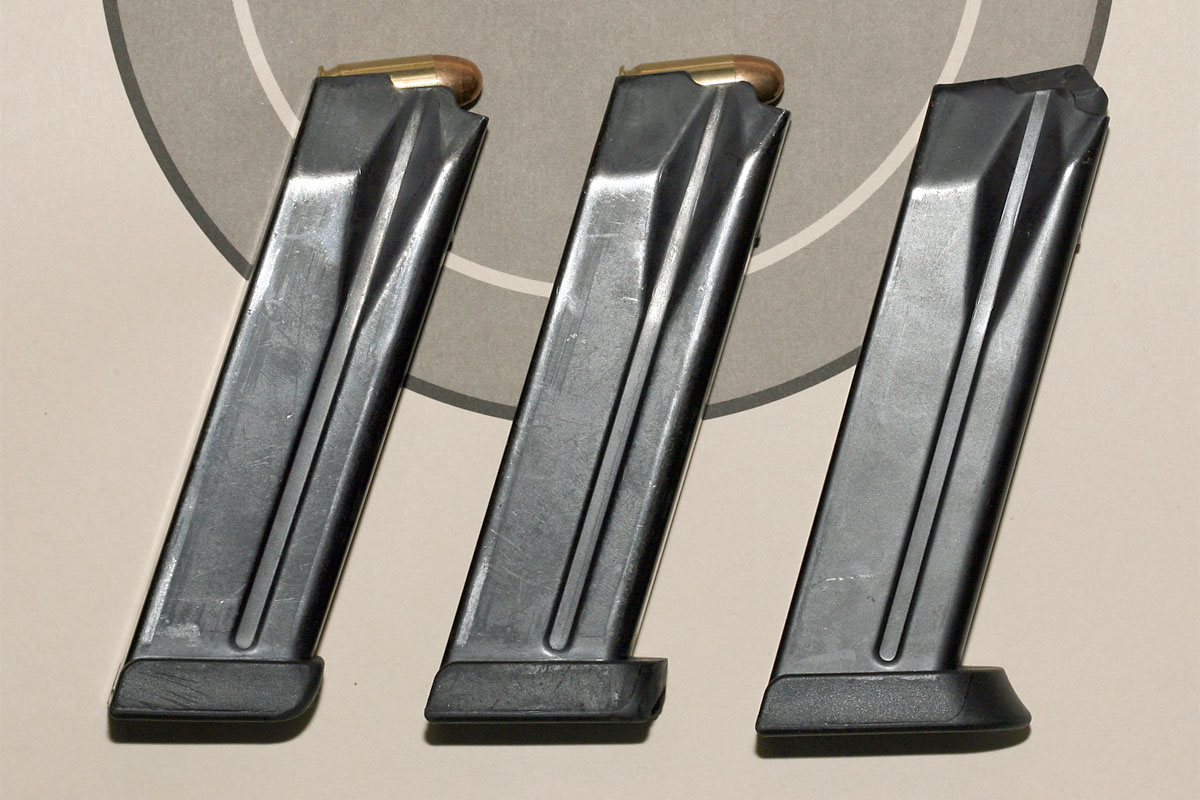 (Rich also makes the Shaggy AIWB holster that I've used extensively as well as the Basic Mag Carrier pouch I wear every day)
Coming up this week will be the last Aim Fast, Hit Fast of the year in Los Angeles, California (thank goodness for 10-round magazines). See you next week, when we'll have an exciting announcement about the HK45 test…
Train hard & stay safe! ToddG
Previous HK45 Endurance Test posts at pistol-training.com: