4-Dec-10 – 16:20 by ToddG
From good friend
(and occasional
pistol-training.com contributor) Rich Verdi
of SIG-Sauer Academy:


I thought you might want to throw this up on p-t.com as a reminder to take a look at your ammo before stoking mags. It came out of one of my students' guns at a concealed carry class this past weekend, absolutely un-clearable by any standard means.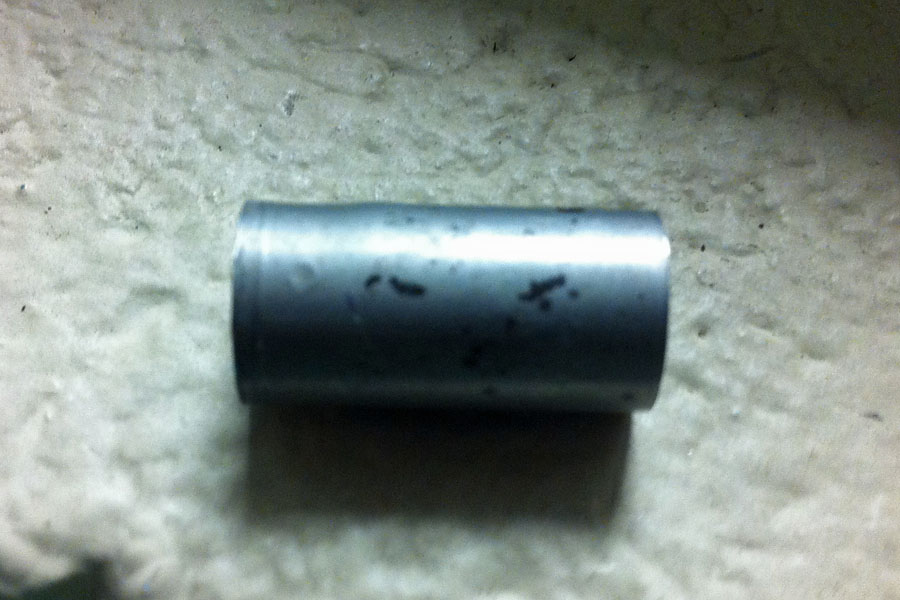 The photo is a bit blurry, but you can clearly see that the cartridge case lacks any sort of extractor groove. While far from common, I've seen this before with both brass- and aluminum-cased cartridges. One just slips past a manufacturing process, gets loaded up like a normal round, and boxed.
Or, along similar lines, here's a photo I took of a buddy's ammo (issued by a federal law enforcement agency) back in '07. Luckily, this was discovered during a practice session and not under less calm circumstances:
Normal cartridge is on the left, the interesting one is on the right. It's got an extractor groove, just not in the right place. Also completely useless and impossible to clear without a tool.
An annoyance on the range, but definitely far greater a problem if it happens when you truly need the gun to work. As Rich said, always visually check your ammo before trusting your life to it!
Train hard & stay safe! ToddG