16-Apr-11 – 12:24 by ToddG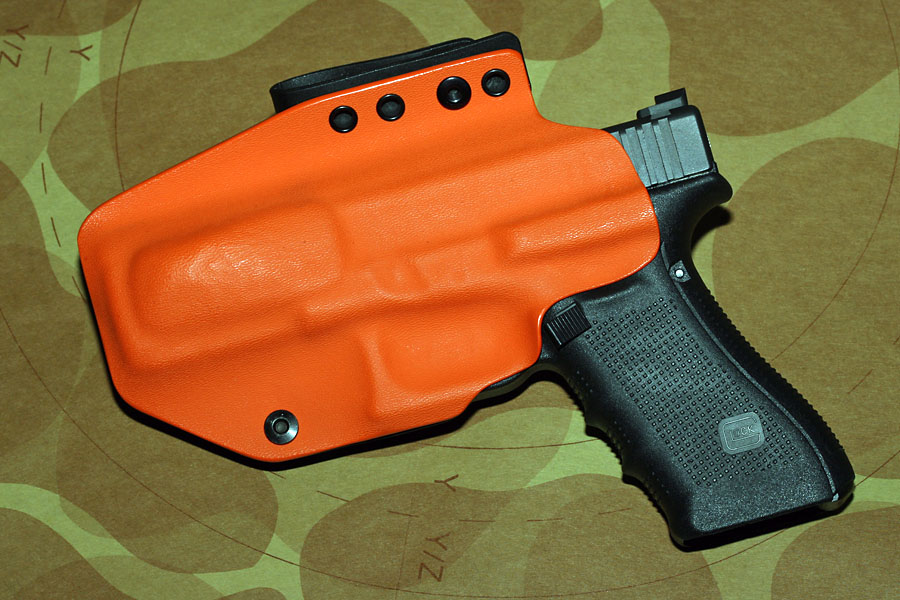 6,777

rounds

5

stoppages
(+1 w/non-LCI extractor)

0

malfunctions

0

parts breakages
Busy week! It started off with two days with Ken Hackathorn, followed by an afternoon as part of Ken's Ft. Harmar study group, and then finally teaching an Aim Fast, Hit Fast class for a great group of deputies at the Sacramento Sheriff's Office range facility in California.
The highlight of the week was shooting the Hackathorn Standards with Ken himself running the timer. For all the years I've know and shot with Ken, this was the first time I ever shot "The Hack" with him. Turns out that Ken doesn't use the drill much himself anymore, even when teaching. It was something he developed years ago for a certain military unit and apparently the version that has become popularized on the internet is a bit easier than the original… more on that later this week.
The G17/4 and I turned in a respectable but far from perfect 288. It was my personal best on the drill, though, up three points from a previous best of 285. I missed breaking into 290 by a single strong hand only shot on string 3, which I shot in less than two seconds (par time is 3) instead of taking the time to get my hits. Many swear words were uttered.
Also this week, the G17/4 has been running the first working prototype of the as-yet-unnamed "gadget" that replaces the slide plate on a Glock. As you can see from the photo above, it's completely integrated with the pistol and won't even be noticeable past a few feet. You can learn more about the "gadget" at pistol-forum.com.
As for that awesome orange holster, it's courtesy of the great folks at Cane & Derby. We are working on some final tweaks to their already popular appendix carry holster. Actually, the holster is only orange on this side. The side that faces out remains black to minimize any telltale eye catching signature through light clothing or if a cover garment rides up, etc. I've also been using one of their appendix magazine pouches exclusively for the past week and it is working out very well both in terms of concealability and speed.
Train hard & stay safe! ToddG
Previous Glock 17 gen4 Endurance Test posts at pistol-training.com: