29-Apr-11 – 18:37 by ToddG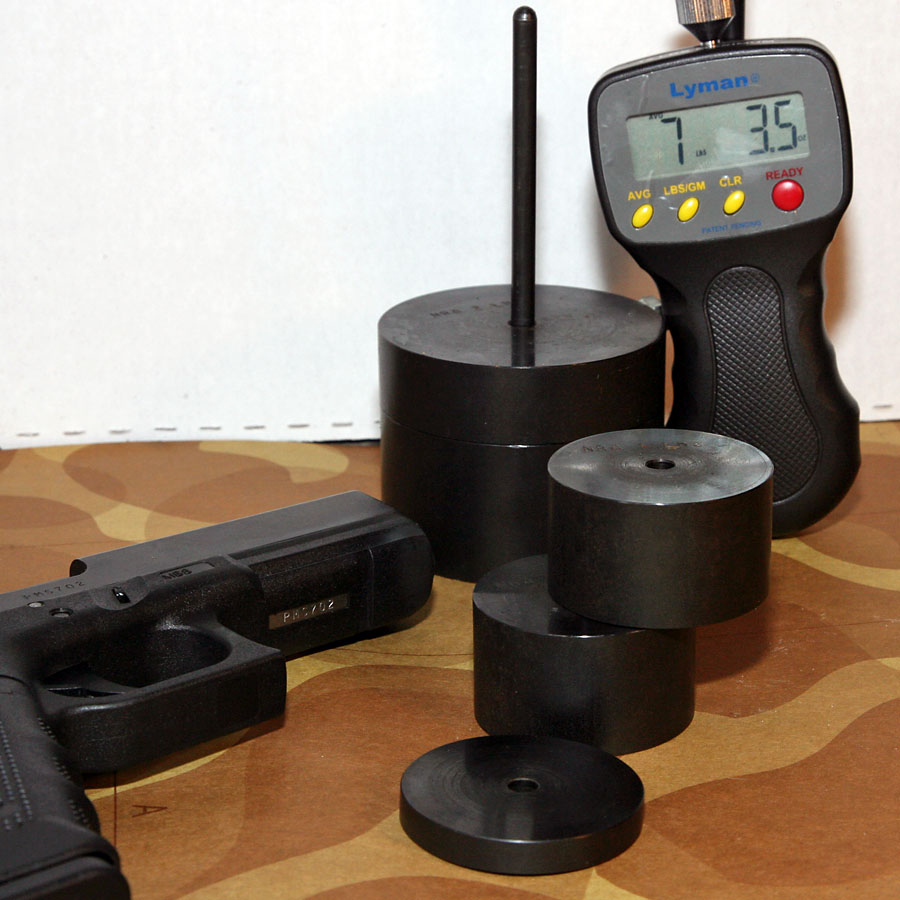 9,830

rounds

5

stoppages
(+1 w/non-LCI extractor)

0

malfunctions

0

parts breakages
Seven and a quarter pounds: that is what my Glock trigger weighs now. I very lightly polished the trigger bar, "minus" connector, and firing pin block before putting the NY1 trigger spring back in the pistol. Seven and a quarter pounds is more than three times the weight of the fully loaded gun. Conventional wisdom says that's very bad.
But nonetheless, I shoot it better.
| | | |
| --- | --- | --- |
| | -/std | -/NY1 |
| Dot Torture @ 10yd | 39 | 44 |
| F.A.S.T. average | 5.39 (c) | 4.87 (c) |
| Press Six | 48 | 53 |
The biggest difference for the F.A.S.T. was the press-out, especially after the draw. So it's no surprise the Press Six drill went more in favor of the heavier trigger, as well. As for the improved ten yard Dot Torture result? I attribute it to a more rolling trigger break. Of the six shots I dropped, however, four of them were WHO… evidence that the heavier trigger starts to make more of a difference when my less-trained finger is running the gun.
There will not be an update next week. I'll be traveling and not likely to get any range time.
Train hard & stay safe! ToddG
Previous Glock 17 gen4 Endurance Test posts at pistol-training.com: