8-Jun-11 – 12:24 by ToddG
All it needs is a Gadget: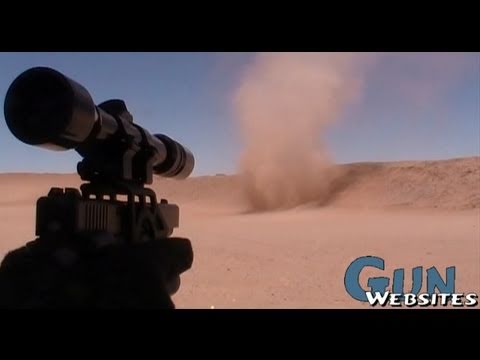 16 Responses to "Next Year's Torture Test"

I don't know whether to laugh or cry

By Chris C on Jun 8, 2011

Hey!

By Rob Engh on Jun 8, 2011

I wonder if it can shoot more than 62 rounds out of the box without a stoppage. 😉

By Greg on Jun 8, 2011

Do you think we can get a group forum discount if we each buy one?? 😉

By BaiHu on Jun 8, 2011

Yet another example of someone with too much time on his hands!!!!!

By The Fish on Jun 8, 2011

Love the bit with the "typhoon"!

By Slappy on Jun 8, 2011

4 minutes and 57 seconds of my life that I will never get back.

By John on Jun 8, 2011

Not nearly as awesome as their Ninja AK !

By Calimero on Jun 8, 2011

I have two of these, what's the big deal?

By chuck on Jun 8, 2011

The bayonet would be a great addition to this;-)

By frank b on Jun 9, 2011

A spare ninja hood in case yours gets sweaty…

By Lomshek on Jun 9, 2011

But does it come with the special boots that allow me to walk up walls?

By ExurbanKevin on Jun 13, 2011

A true ninja wouldn't need special boots…

By ToddG on Jun 13, 2011

Next year's Gen5 will supposedly come with a duct tape dispenser for affixing additional trauma plates to your back.

By Tam on Jun 13, 2011

It must have been hard to top the beginning, where he talks about being able to attach the pouch to an arrow and shoot it to another ninja in a tree somewhere. That was hysterical.

tweaker

By Speakertweaker on Jun 13, 2011

You know if John Moses Browning was alive today he would have invented like five of those things!

By ATL on Jun 13, 2011
Sorry, comments for this entry are closed at this time.