22-Sep-11 – 10:50 by ToddG
Hot on the heels of last month's "Come on, SIG!" post we have the SIG Pistol Mount Package: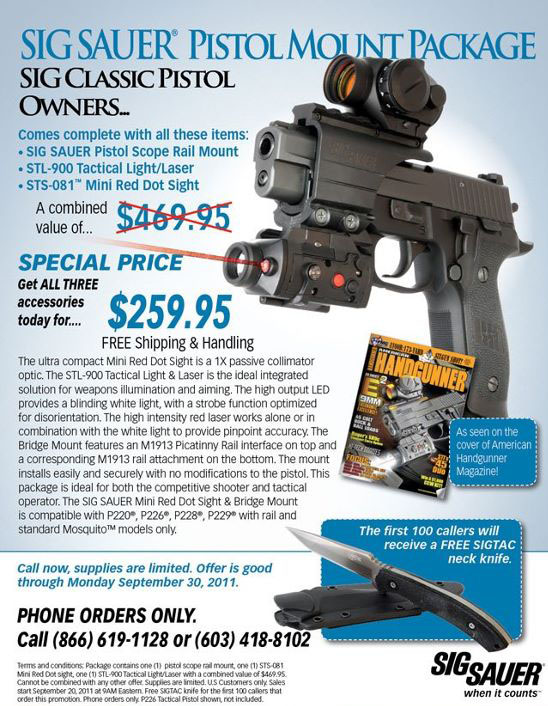 click image for full-size sadness
Complete with "call now, supplies are limited" and "the first 100 callers will receive a free…" language, one cannot help but think the rumors of Billy Mays's death were just a dastardly deception to hide the fact he is chained to a dungeon wall somewhere in Exeter, NH. What really kills me, though, is that all joking aside, the SIG Classic series pistols are some of the best designed, best performing guns in the world when they're put together right with quality parts. In fact, I think I've carried more SIGs (and for more years) than any other brand gun.
Hat tip to Tam ("SIG won the contract to supply sidearms to Food Court Team 6") who linked it from Robb ("millions of mall-ninjas squee'd in unison").
Train hard & stay safe! ToddG