3-Sep-08 – 13:40 by ToddG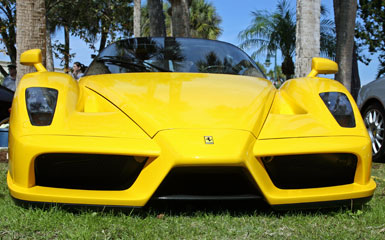 We all understand that when you own something that's worth a lot of money, it's smart to invest in insurance. That's why I'm always surprised to hear how few instructors actually have their own liability insurance policies.
Of course, safety should always be the #1 priority during any firearms training. Nonetheless, accidents do happen. Instructors make mistakes. Students make mistakes. Equipment malfunctions. Sometimes it just seems like Nature abhors a quiet day on the range.
While you may be covered by the range's insurance, remember that the folks running the range might have different priorities in the event of an accident. The Board of Directors at the club is responsible for doing what is best for the members, not the instructors who rent their facility. The same is true for LE agencies and similar facilities. When the blame game starts up, the only person who is guaranteed to be on your side is you.
Admittedly, there aren't many options when it comes to instructor liability insurance. The company that handles your house and your car probably won't touch firearms instructor coverage. The NRA has partnered with a company to cover certified NRA instructors, but the coverage is valid only for teaching NRA courses exactly step-by-step by-the-book. If your program varies even a bit, the insurance policy won't cover you.
Many folks who teach outside the confines of the official NRA programs use Joseph Chiarello & Co, which can be founded easily enough at www.guninsurance.com. They insure instructors, ranges, gunsmiths, gun shops, wholesalers … they've been supporting the entire gamut of the firearms industry for almost 30 years.
An instructor's policy is fairly inexpensive and provides $1,000,000 worth of coverage. You'll need to provide copies of training certifications and a copy of your normal class outline or handouts. From start to finish, the entire process took less than two weeks. For less than the cost of a new pistol, you're covered head to toe for an entire year.
Cliche as it sounds, it's cheap insurance. Toni Rouse handles their instructor policies and has always been incredibly helpful answering questions and getting things set up quickly & properly. For those interested, she can be reached at 800-526-2199.
Now that I'm paying for insurance, Murphy's Law tells us that I'll probably never need it. Which is perfectly all right by me.
Train hard & stay safe! ToddG