23-Mar-12 – 23:36 by ToddG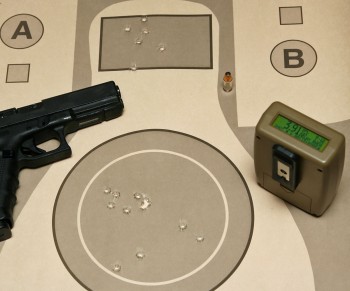 We've always told people that shooting the F.A.S.T. more than three times in a day was frowned upon, and quite a few folks took that to heart. However, as the test becomes more popular and used by other instructors, schools, etc. it's clear that there is no way to enforce that rule. We're also using the F.A.S.T. as the classifier at KSTG matches. Quite a few people are obviously shooting the F.A.S.T. a lot more than three times a day.
Given that there is no realistic way to enforce the rule, we're left with a choice: penalize the people who stick to the strict 3/day limit, or put everyone on a level playing field and rescind the rule.
 So, the three-a-day rule is gone.
Now, for the purpose of winning a F.A.S.T. coin or pin at a pistol-training.com event, only the first three F.A.S.T. runs of the day will count. Earlier this month I had to tell a student that he couldn't shoot for score at the end of a class because he shot the drill repeatedly on his own during a lunch break. Sorry, bud.
 To earn a pin, you have to turn in a total score under 7.00 seconds with only three attempts per day (though we only shoot it twice per day at an Aim Fast Hit Fast class).
 For a coin, you have to shoot the drill clean in under 5.00 seconds twice out of three tries in one day.
Beyond that, if you want to shoot F.A.S.T.s until your fingers bleed, knock yourself out.
I will offer one bit of advice, though: practicing the F.A.S.T. is not the best way to practice for the F.A.S.T. because the sequence is fairly easy. Working on the skills that are tested by the F.A.S.T. — ability to draw and hit a low% target on demand, reloading, and firing multiple high% shots at speed — has proven far more beneficial to folks who are on a quest to win their place on the Wall of Fame. More importantly, shooting the F.A.S.T. over and over won't do nearly as much to improve your actual skill level, which is far more important than your score on one particular shooting test.
Train hard & stay safe! ToddG