5-Sep-08 – 23:54 by ToddG

Less than a year after pistol-training.com came into existence, today we had our 100,000th visitor.
Thank you to every visitor, every contributor, and all of people who have supported us over the past eleven months.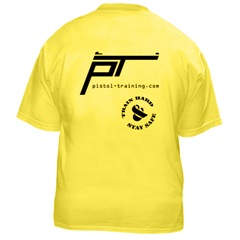 To celebrate, we're having another give-away! Just respond with a comment to this post before 11:59pm on Friday 12-September and you'll automatically be entered. No purchase is necessary. 
The winner will get a new pistol-training.com t-shirt.
Five runners up will win free pistol-training.com hats.
Good luck, train hard, and stay safe! ToddG