8-Sep-08 – 19:56 by ToddG
38,736 rounds
2 stoppages, 0 malfunctions, 1 parts breakage
All good things, as they say …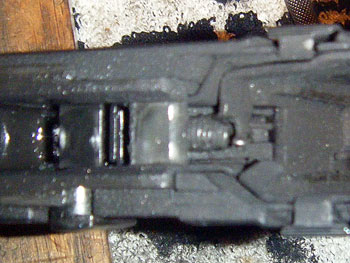 During Week 20, we had the first parts breakage on the test gun. At round 37,427 the trigger spring broke. The gun still fired, but the shooter had to push the trigger forward manually for each shot.
The gun had not been cleaned in more than 7,500 rounds! The breakage occurred almost a thousand rounds into a very high-speed practice session. 
Smith recommends the trigger spring be replaced during normal preventative maintenance … a recommendation we obviously ignored for the purpose of this test. 
The spring was replaced immediately after the breakage and another 350 rounds were fired through the gun on the same day without problem.
The gun was also brought down to Larry Vicker's Tactical Pistol I class in South Hill, VA where some of the students took the opportunity during lunch one day to put some rounds through it. The PC/MA trigger combination was very well received, even compared to professionally gunsmithed triggers.
This coming week the gun will travel to Canada for the first international pistol-training.com class in Abbotsford, British Columbia. The round count, if all goes according to plan, will be exactly 39,999 after the class. Then, a week from Tuesday, a very special guest from Smith & Wesson will be firing round #40,000. Check back over the next two weeks to see it all!
Train hard & stay safe! ToddG
Previous entries: