5-May-12 – 09:29 by ToddG
When it comes to shooting, I'm a performance oriented guy. I measure. I track. I care about hundredths of seconds and tenths of inches. Whenever possible, I make choices about techniques and gear based on maximizing that performance.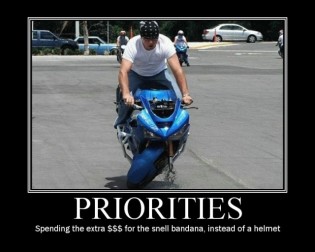 But sometimes there are other higher priorities. It is those priorities which define us as shooters in many ways. I've seen countless high level competitive shooters, for example, who were more concerned with performance than dependability… to their despair when a gun craps out in the middle of a major championship.
Yesterday during practice, the slide stop (aka slide release lever) of my Glock endurance test gun failed after less than 4,000 rounds of use. The breakage caused multiple premature slidelocks. It was the second time in about twenty thousand rounds that a Glock factory extended slide stop broke in my gun and caused the gun to malfunction.
My reloads are definitely faster and less fumble prone with the Glock extended slide stop now that I'm running the Crimson Trace LG-850 Lasergrip. I have shortish thumbs and the added grip circumference from the laser makes reaching the slide stop difficult. From a performance standpoint, the Glock extended lever is the best choice. But if I cannot rely on the gun to cycle properly, that little performance advantage is meaningless. So I've gone back to the Vickers Tactical slide stop. My first one went 45,000 rounds before I needed to replace it. While it's not quite as easy to manipulate when I put the wide LG-850 on my Glock, it works well enough… and I can rely on it long term.
Chasing performance has merit. If you didn't want to be a better shooter, odds are you wouldn't be reading at pistol-training.com. But chasing performance also has its limits. Being a tenth of a second faster may impress your friends at the next IDPA match, but it probably won't be worth it if your gun malfunctions in the middle of a home invasion.
Train hard & stay safe! ToddG