16-Sep-08 – 23:56 by ToddG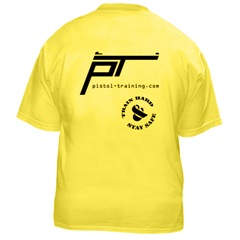 Congrats to the winners of the 100,000 Visitors karma contest.
Grand prize winner is G34 Shooter. He'll be receiving a new pistol-training.com t-shirt.
Runners up will be winning a pistol-training.com hat:
Pepper
Adam
Great Bison
Redband D
JLM
Thanks once again to all of the contributors who've helped make pistol-training.com a resource for our readers, and thanks to all the readers who've made us so popular so fast!
Train hard & stay safe!