29-Jul-12 – 12:12 by ToddG
Friday night the range was extremely busy. There's a huge gun show in town and that means lots of first time shooters dropping by the NRA hoping to become the next Top Shot champion overnight. Most of them have no training and except for reading it on their range safety test have no idea what the Cardinal Rules are about. Muzzles get pointed where they shouldn't, fingers are on triggers constantly, etc.
But they're not the worst. They're new. They're learning. Most of them take it in stride when you point out that, say, your chest is an inappropriate place for them to point a gun. They're polite. They're apologetic. They don't do it again.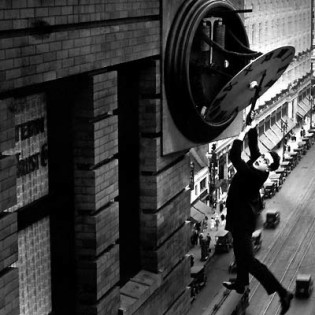 No, the worst shooter at the range tonight was the moron on Lane 11. First, to show off his cool pistol mounted flashlight to a buddy, he pointed it sideways across the shooting booths and lit up the wall. I popped my head around the barrier and said, "Sir… please make sure you keep your muzzle downrange at all times." His response was to yell at me that he already was pointing it down range and had never done otherwise! I guess he has one of those special flashlights that projects sideways so it's easier to move around corners on your left. OK…
A few minutes later, Worst Shooter is admiring something on the side of his (loaded) gun and as such is completely oblivious to the fact that he's pointing it straight at me. So again, I pop around the barricade, and this time a little more forcefully suggested he keep his muzzle pointed down range. Again, he says he did nothing wrong. I point out that he just pointed the gun right at me as evidenced by the big dark hole I saw at the end of the barrel. He gets angry. I find an RO, explain the situation, and Worst Shooter gets a babysitter for the rest of his range session.
It's one thing to make a mistake. Everyone does it. I got DQ'd from one of the first IPSC matches I ever shot because during an El Presidente I got that whole "turn, then draw" thing out of order. Yup, I swept the entire crowd: RO, scorekeeper, other competitors, spectators. For those unfamiliar with IPSC, that's generally considered bad. The RO was a buddy and was actually willing to let it slide, but I insisted on the DQ. It's not like I reloaded with my finger on the trigger, I actually pointed my loaded gun at people. To repeat for those who may have missed it: that's bad.
Mistakes are learning opportunities. But when a shooter blindly insists he could not possibly have made a mistake, he's saying that his ego is more important than range safety. And that's the worst possible kind of shooter.
Train hard & stay safe! ToddG
(bonus points if you get the photo reference)