8-Oct-12 – 09:20 by ToddG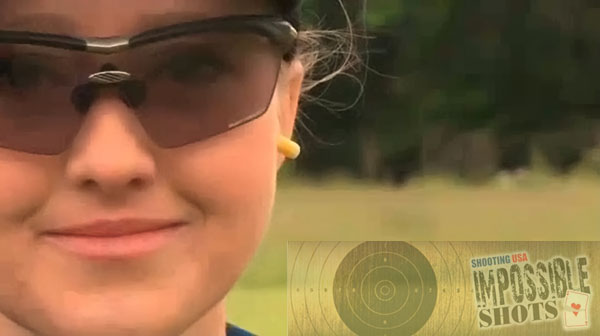 There aren't a lot of top competitors who would let themselves be videotaped missing a target during a demo on national television. Even fewer would laugh about it.
Julie Golob, author, Smith & Wesson pro shooter and umpteen-time USPSA, IDPA, Steel Challenge, and Bianchi champion is the last person to shy away from a challenge… or take it so seriously that she can't laugh. Julie was recently filmed for Shooting USA's Impossible Shots (on the Outdoor Channel). And as anyone who knows Julie would expect, she was the epitome of both excellence and humility. When Julie missed a shot she didn't throw a tantrum or demand the video be buried at the bottom of the ocean. She laughed.
If you've never met her before, this video will give you a perfect view of the real Julie Golob and her love of shooting. To read more about her Impossible Shots experience, check out the write-up on her blog.
Train hard & stay safe! ToddG