23-Oct-12 – 19:17 by ToddG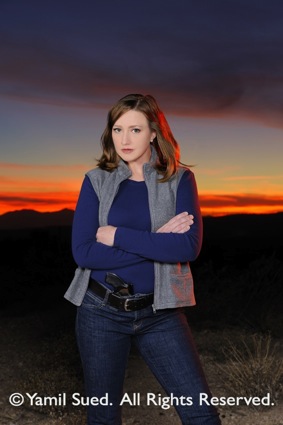 Julie Golob (nee Goloski) posted a great set of DO's and DON'Ts on her website today for anyone thinking about bringing a first time shooter to the range. It is absolutely worth checking out.
All too often, shooters think enthusiasm will serve as well as knowledge and responsibility when it comes to teaching first-timers. Just remember that the kind of person you are on the range will become the kind of person they will be on the range. If you act like an irresponsible moron, you'll create a new irresponsible moron of a shooter. If you take it seriously, stress the importance of safety, and provide a fun atmosphere you'll create a safe, happy new shooter.
Another rule I like to follow with first time shooters is to give them just a single round of ammo in the gun for their first shot. All too often, the new shooter will turn around in excitement or exaggerate the effect of recoil after shooting a gun for the first time. Having an empty gun makes that more of a learning point than a potential injury.
Of course, Julie won't be bringing any new shooters to the range herself for a while. In case you've been living under a rock, here's why.
Train hard & stay safe! ToddG
(Yamil Sued photo courtesy of JulieG)