1-Apr-13 – 00:01 by ToddG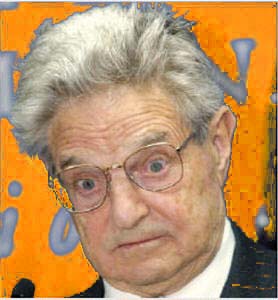 pistol-training.com and pistol-forum.com are proud to announce that as of today they are wholly owned and operated by The George Soros Fund's new Ammunition-Firearms Division.
AFD, which has been busy in recent months purchasing all known ammunition and firearms manufacturers around the world, has come to realize that controlling the product is not enough. We are committed to influencing the opinions of gun owners through the sharing of information, intellectual debate, and the imposition of laws that you might not want but we know they're good for you.
These websites will soon be split into two separate sections:
The first section will be for gun owning private citizens. It will focus on hunting, skeet shooting, and the tremendous dangers to children, society, and despots posed by gun owning private citizens.
The second section will be strictly limited to law enforcement, military personnel, and personal security details for celebrities. This section will cover all of the topics previously open to all readers but which are really only suitable for certain people.
New York City Mayor Michael Bloomberg was asked to comment during his tour of a Cheez-It factory in Whitehull, NY. "I've been saying all along that we need to educate the public," said the mayor between puffs of his Cohiba Esplendido. "That is what freedom is all about. We just want the freedom to educate people about about why we need to put restrictions on their freedoms."
"We are very proud to make this acquisition," said Mr. Soros. "It is just the first step in our long term plan to buy every domain name related to firearms or shooting of any kind." Over time, AFD hopes to curtail certain aspects of its upcoming internet empire, limiting access to firearms-related sites only to those with a legitimate government/celebrity need.