27-May-13 – 21:46 by ToddG
Caleb shares his personal insight from this year's Bianchi Cup with the world over at Gun Nuts.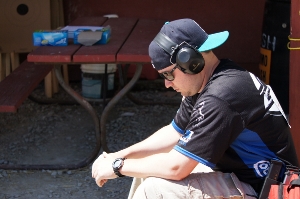 You're not going to read that he won, or that he would have won if only he hadn't done this one little tiny list of seventy-three things wrong, or that he was top shooter among all the males shorter than four foot eight, or whatever. One of the most interesting things about Caleb's self-reporting is that he's brutally honest with himself and then completely open about it with the whole world online. The 'net is full of folks who will brag about their successes (or even fabricate success) but woefully short* on honest experiences.
I really have to go to Bianchi next year…
Train hard & stay safe! ToddG
* "woefully short" is not an attempt to make fun of Caleb for being so woefully short.