5-Jun-13 – 23:45 by ToddG
38,724 rounds
11 stoppages
0 malfunctions
3

 parts breakages
In addition to the KSTG match reported last week, this past weekend I also shot my first IDPA match in five years.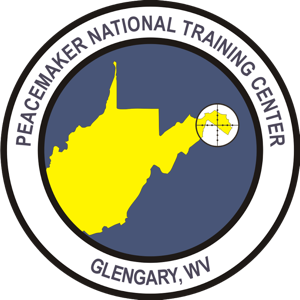 I even went so far as to clean the gun before the IDPA match… the first time in more than 6,000 rounds. It was just a quick field strip cleaning. I never intended to be so lax about cleaning the gun. But it just keeps running, right? I add lubrication every thousand rounds or so and essentially clean it when I start to feel guilty.
The great folks at Peacemaker National Training Center's IDPA club let me shoot the match with my JM Custom Kydex appendix holster (though not for official score, since appendix holsters aren't legal in IDPA). The results were pretty catastrophic. Rather than live through all the shame again, I'll simply link to my online journal. (the video at the start of this post is stage #6, one of only two stages I actually won… congratulations to Chris Rhines who utterly kicked my butt throughout the whole match, twice)
The very worst part of my performance, though, came on the second run through the match with the Range Officers. On one stage I managed to shoot a hostage target… twice… in the face.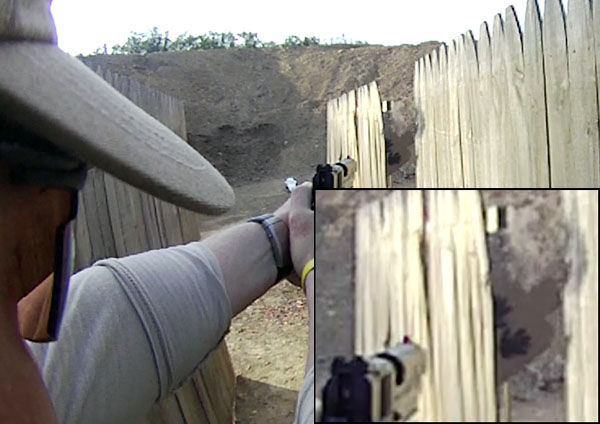 In my defense, unlike the video camera's point of view shown here, from my eyeball's point of view a few inches farther left those "don't shoot me!" hands weren't visible. Nonetheless, it was a pretty major mistake on my part and one brought about because I couldn't be bothered to walk through the stage a second time.
When I started shooting IDPA seriously years ago, I went through a period when I shot a lot of hostage targets. I made the decision then to take them much more seriously and ever since, I've not hit a single one… until last Saturday. I was very angry at myself over it. It wasn't just the 15 seconds worth of penalties. Failing to identify the target properly is a serious mistake with repercussions that can go far beyond the playground.
None of which has anything to do with the SACS/Warren gun, which ran flawlessly. It's been almost 7,000 rounds since the gun came back from Springfield and it hasn't skipped a beat since.
Train hard & stay safe! ToddG
You can also follow and discuss via the pistol-forum.com 2012-2013 Endurance Test thread.
Previous Springfield/Warren 9mm 1911 Endurance Test posts at pistol-training.com: