5-Jul-13 – 13:05 by ToddG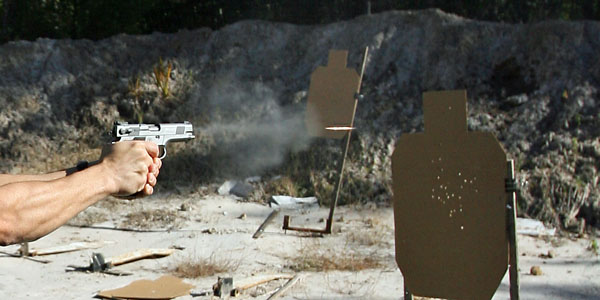 Somehow, my name recently got dragged into some crazy online drama-controversy about a review of another instructor's class. One of the many things that got discussed involved round counts in classes. Before you go any further, answer this question: what is an appropriate round count for a 2-day pistol class?
OK, have your answer?
If your answer was anything other than "It depends" then you need to rethink it.
Round count by itself doesn't tell you anything about the quality of a class. A good instructor with a well developed, proven course curriculum should be efficient in his students' use of ammo. But that efficiency could still mean anything from one hundred rounds a day to a thousand. It all depends on what is being taught and to whom.

If you signed up for a long range pistol marksmanship class you wouldn't expect to shoot hundreds and hundreds of rounds per day. If you signed up for a class that was all about stage strategy for a game you wouldn't, either. Nor would you probably expect to burn through a year's worth of ammo in a class full of lectures about combat mindset, awareness, and the like. Spend five days doing complicated room-clearing drills and you might not shoot 200rd the whole time. Firing a ton of rounds just for the sake of upping the round count in those classes is a waste.
On the other hand, if you went to a class that was focused on improving speed shooting with lots of multiple shot and multiple target drills, you could see round counts soar. Sometimes, the more you shoot, the better you get, right?
Most classes tend to be somewhere in the middle. They'll have some lecture, some high round count drills,  some low round count drills, and some exercises where only one or two students at a time are shooting.
So the question isn't whether the round count is high or low. People who decry one or the other are just being silly. If you think you can't learn anything in a class that only involves 500 live fire rounds in a weekend, you might want to rethink your level of awesome. If you think launching 1,500 rounds downrange in two days is a waste of ammo, don't be so sure about that, either.
The only thing a class's round count tells you for certain is how many rounds you need to bring with you for the class. Don't jump to conclusions or judge a class based solely on the advertised round count. What is being taught, and how, are far more important than the number of rounds used in the process.
Train hard & stay safe! ToddG