22-Aug-13 – 18:07 by ToddG
Smith is calling it a "safety alert and inspection procedure," but if your gun fails the inspection you're supposed to send it in for repair at Smith's expense. So… recall.
The recall applies to all Shields manufactured before Monday of this week, so… yours. Although Smith believes the problem is limited to a very short production period, the inspection is relatively easy and they've rightly decided to ask all Shield owners to check their guns rather than risk a problem falling through the cracks.
On some Shields, the trigger bar pin can damage the gun in such a way as to compromise the drop safety of the gun. Smith has done a great job by putting together a video for anyone who may be affected: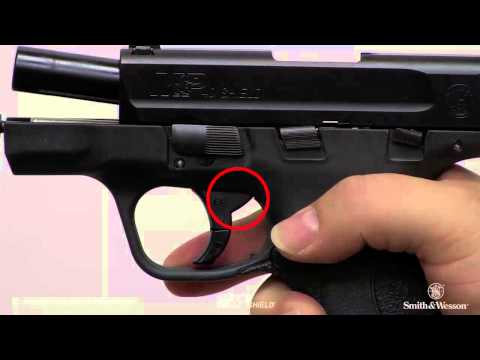 Recalls are often cause for scorn and derision in our industry but having been involved in a major recall during my Beretta days I can tell you this is a big deal and a big expense for Smith & Wesson. That they've gone from identifying the problem to setting up a solution and providing detailed information to the public in such a short time is something to be applauded. The inspection procedure will take Shield owners less than 60 seconds. But if yours is affected by the problem, you're far better off sending the gun to Smith for free repair than having it discharge if it's accidentally dropped.
Train hard & stay safe! ToddG
(H/T to butler coach on pistol-forum.com for breaking the news)