30-Sep-13 – 23:29 by ToddG
I backtracked a link from a thread on AR15.com and became completely entranced. A guy is absolutely certain the FBI doesn't have any 1911 pistols and keeps arguing about it. A dozen or so people — some with very specific and credible knowledge — try to set the record straight but to no avail.
But that's not the funny part. The funny part is this exchange regarding the original topic of the thread, which was the rumor that the FBI may be switching from .40 S&W to 9mm handguns: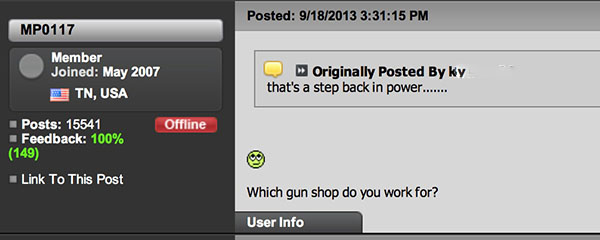 I don't know who you are, MP0117, but that was awesome!
Train hard & stay safe! ToddG