23-Oct-13 – 00:30 by ToddG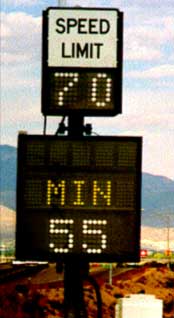 A buddy sent me a link to an article by an instructor that could be summed up as follows:
anyone who shoots slower than me needs better training, preferably from me;
anyone who shoots faster than me needs smarter training, preferably from me.
I'll never understand the need some instructors have to carve out a definition of "just right" so narrow that only they and their adherents qualify.
How can you criticize a shooter for identifying, engaging, and hitting a threat too fast or too accurately?
Sure, I might not agree with the specific technique someone uses (or teaches) but I'd never tell someone that he hit a target too fast. Technique and execution are different things. No matter what technique someone chooses — whether it's what I teach or something totally different — no one should criticize an ability to do it exceptionally fast & accurately.
As an instructor I might think a student is shooting too wildly. And I have tools to address that: target discrimination drills, smaller targets, greater penalties for misses, and the like. But I'd never stand up, say "I can do this in three seconds so if you do it faster, you're wrong."
There is no magical Goldilocks Zone of shooting speed. Being faster is never a bad thing. If someone makes an error while he's going so fast then the issue is the mistake, not the speed. Telling someone never to go that fast isn't the answer. Addressing the mistake is the answer. Maybe you'll need to slow down to solve the problem correctly and that's fine, but doing it right is the goal, not coasting at an artificial speed limit just for the sake of it.
Train hard & stay safe! ToddG