7-Feb-14 – 19:11 by ToddG
There are many (hundreds… of thousands…) like it, but this one is mine.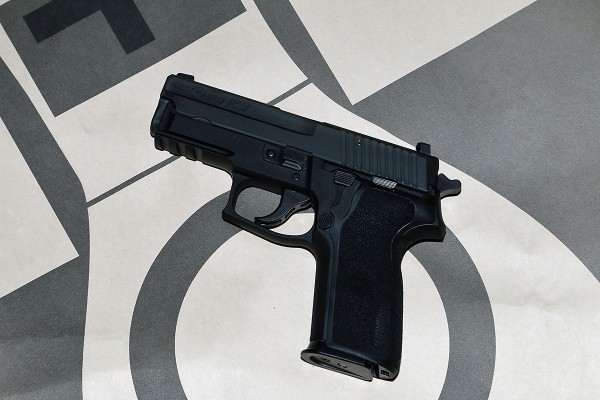 My 2014 gun, the SIG P229R-9.
It's already on its way to a shop for some minor tuning. But right out of the box, no cleaning no lube, the double action was smooth at nine pounds six ounces and the single action was acceptable and just four pounds six ounces.
I've also already had my first SIG Quality Control issue: the gun came with a SIG P2022 manual instead of a P229R manual. 😎 Luckily, I think my five years as Federal/Military Projects Manager at SIG was long enough to help me remember how to get it working properly.
Details to follow.
Train hard & stay safe! ToddG