19-Mar-14 – 16:15 by ToddG
What happens when legendary gunsmith Bill Wilson (not to mention the resources and expertise of all the other incredible  gunsmiths at Wilson Combat) take champion Beretta shooter & tuner Ernest Langdon and decide that it's time to start a Beretta custom shop at Wilson Combat?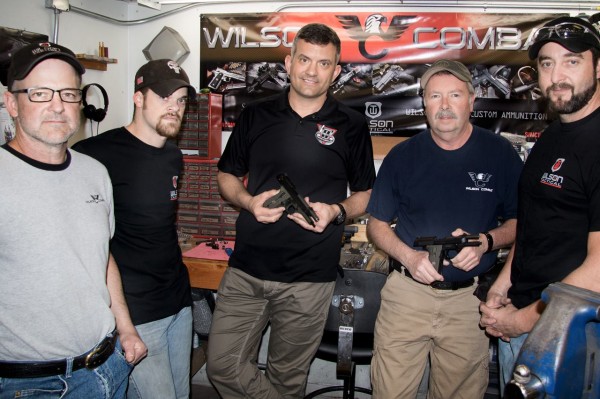 You get a lot more than a cool photo. You get Wilson Combat's Custom Beretta 92/96 Work & Accessories.
I sense a 2015 endurance test gun in there somewhere…
Train hard & stay safe! ToddG