20-Mar-14 – 08:48 by ToddG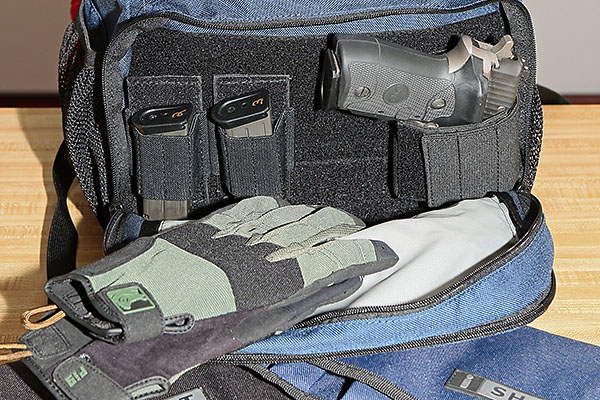 Probably the worst habit I've adopted since beginning the pistol-training.com annual endurance tests back in 2008 was a policy of using the endurance test gun as my carry gun. There was a certain rationale behind it: if I didn't trust the endurance test gun enough to carry it then the test was over. When approaching gun companies about the test, there was a certain panache about the idea of carrying one of their guns that had over 50,000 rounds through it.
But during the tests held so far, all five guns suffered significant enough problems that, had I needed that high round count gun for self-defense,  I'd have been in trouble.
The M&P9 suffered a broken trigger return spring at around 37,000 that rendered the gun severely less shootable (trigger had to be pushed forward manually to reset each time) and also had a sear spring issue that wasn't even identified as such until thousands of rounds after it caused a couple of nearly back-to-back stoppages.
Without doubt the worst example of this behavior was how long I kept carrying the P30 even 5,000 rounds after a chunk of the frame had blown off. Within the course of just a few rounds (from 91,300 to 91,322 to be fair) and without any other warning it went from being perfectly dependable to being completely unreliable. Over the course of those 91,000 rounds I also broke two trigger return springs, a sear spring, and had the Heinie rear sight begin drifting around loose in the dovetail.
At just over 38,000 rounds the HK45 had a light primer hit on the first round I tried to fire that day. Just a few thousand rounds prior to that I had a freak trigger return spring breakage on a spring that had less than 4,000 rounds on it.
During the Glock 17 test, I had multiple breakages of the slide stop which resulted in premature lockback, broke an aftermarket connector that essentially deadlined the gun completely until a toolkit could be found, and luckily discovered a chipped extractor during a (rare) gun cleaning.
For the Springfield Custom Shop 9mm 1911's tenure, the ejector broke twice, but more troublesome I had two instances where my carry magazines failed right out of the gate at the beginning of a practice session.
All in all, those first five tests recorded almost 340,000 rounds of shooting, 51 stoppages of some kind, and 17 parts breakages. I probably averaged 5,000 rounds between gun cleanings, further adding to the abuse of the guns I was carrying every day. In particular, multiple times the stoppages or breakages affected the gun within the first few rounds of a session… meaning the problem would have occurred if I'd needed to fire even just a few rounds in a fight.
To appreciate the situation fully, you also need to remember that I had an identical spare/backup gun with me all the time. The whole reason I insisted upon having that spare gun, in fact, was to have something in case my test/carry gun failed!
So beginning with this year's SIG P229-1 test I'm adopting a new, smarter policy. The endurance test gun will be my training gun, and the "backup" will be my daily carry gun.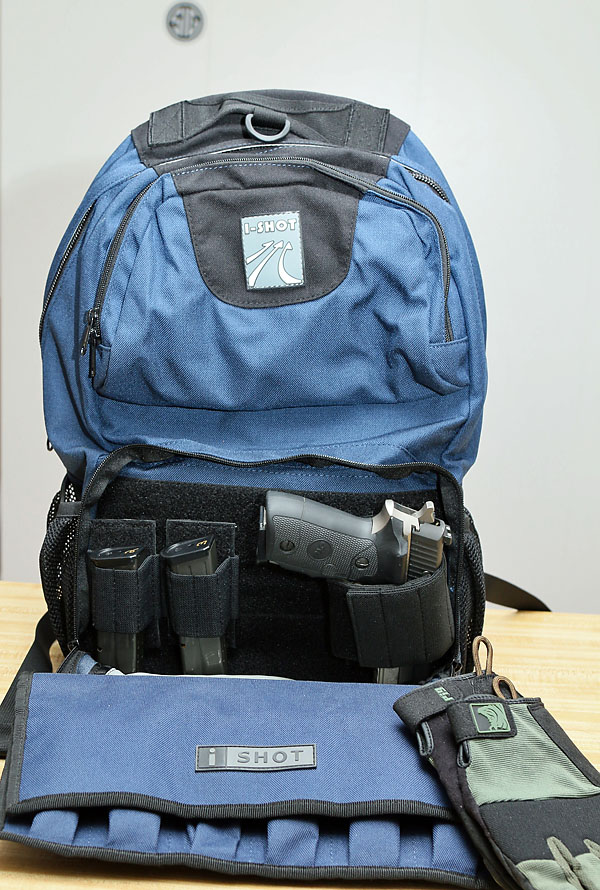 The great folks at I-SHOT have even sent me one of their revised Gurkha range backpacks to help. There is a lot of modularity built into the Gurkha and one option is a "holster kit" that can be placed in any of three locations in the bag. This allows me a quick access, dedicated location where the test gun can be quickly and safely swapped with my carry gun at the range and then switched again when I'm ready to leave. Because the trigger guard is covered and the gun is secured in place, it's perfectly safe to leave my carry gun loaded 100% of the time.
The carry gun will of course will go through my normal reliability testing routine (500rd of practice ammo followed by 200 rounds of carry ammo) at the outset. And it will get shot occasionally after that just for the sake of function checking as well as the combined mechanical & mental check of being sure the endurance test gun and the carry gun are working identically. But I doubt the carry gun will see much more than two or three thousand rounds, total, through it during the entire SIG endurance test.
Perhaps it's not as cool as having a carry gun with 50,000+ rounds through it, but it's a heck of a lot smarter and a policy I should have stuck with from the beginning.
Train hard & stay safe! ToddG