26-Dec-14 – 04:28 by ToddG
After being offline for so long this year, I'd forgotten just how often people insist that there is only One Way when it comes to shooting. It's not the guy who says "this pistol works best for me" that bothers me. It's the guy who insists it will work best for everyone if they'd just give it a try. The same is true for techniques from drawing to reloads to pressing the trigger.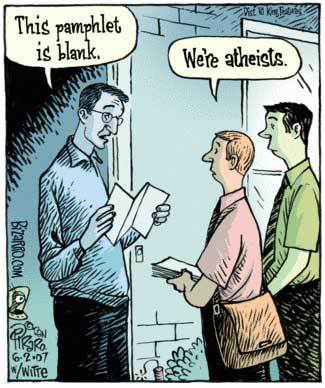 For some crazy reason, there are enthusiasts out there who go from being shooters to being apostles. They'll proselytize their One True Whatever to the point where they care more about creating converts than they care about stuff like, you know, shooting better.
It's even worse when it's an instructor trying to shove his personal favorite down his students' throats. Hey look, if you love the Zippenfaster 9000, shoot the heck out of it and show your students how awesome you are with it. But if you spend more time bugging them about changing guns than you do teaching them how to shoot the ones they brought to class, you might be a moron.
Don't fall into the trap of thinking that your gun, your grip technique, your preferences are the same as someone else's. Maybe your eyesight, your grip strength, your lifestyle is different than the guy standing next to you on the firing line. It's perfectly ok to have your favorite. It's awesome that you've figured out what works best for you. For you. But unless you really understand why it works for you so well and unless you understand why it might not be the best solution for other people with different gear and different priorities, don't be so quick and so sure that it's universally the best.
Train hard & stay safe! ToddG
(cartoon from sodahead.com)