20-Dec-14 – 01:33 by ToddG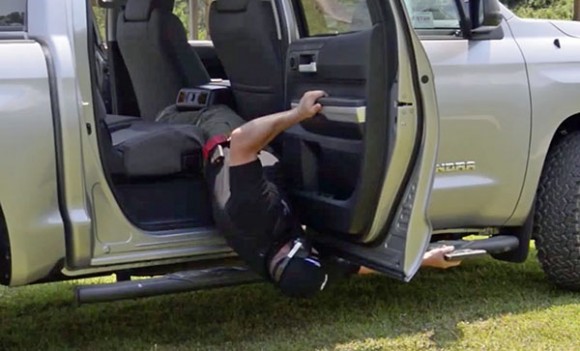 He gets out the driver's side front door, goes back in through the driver's side rear door, then hangs upside down out the passenger side rear door. Because being in the driver's seat would be too dangerous. Words escape me. 
Watch the entire video. There's even an honest-to-God tactical roll.
Free pistol-training.com hat to the funniest comment left by 11:59pm EST Sunday 21-Dec-14.
Thanks to Eli for posting the video at pistol-forum.com.
Train hard & stay safe! ToddG