27-Jan-15 – 01:58 by ToddG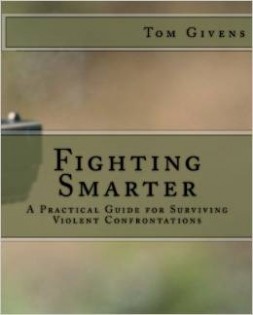 Fighting Smarter: A Practical Guide for Surviving Violent Confrontations by well known instructor Tom Givens has now been released in a new, updated 3rd Edition available from Amazon.
While students often judge instructors based on the number of gun battles the instructor has been in, it seems obvious that a better measure would be the number of his students who have succeeded in self-defense shootings. By that measure, Givens is quite literally perfect. More than 60 of his students have had to defend themselves with firearms and all of them — 100% — were the victors.
That's 100% success. Those are students ranging from a little old lady (literally) to every other imaginable demographic. When they've been faced with a violent attack and used a gun in self-defense, they've won.
Every. Single. Time.
So if you are someone who may face a violent attack, and you are someone who chooses to have a gun for self-defense, Fighting Smarter by Tom Givens just might teach you some things that you'd find helpful. Just a thought…
Train hard & stay safe! ToddG