2-Mar-15 – 15:55 by ToddG
About a month ago on pistol-forum.com I described a scenario I've run in Force on Force scenarios many times:
I used to run a pretty straightforward FOF scenario in which the student was standing around minding his own business when a couple walked around the corner. First the guy started calling his gf/wife/whatever a whore and yelling at her about the way she dressed, wore too much make up, etc. Then he'd grab her by the shoulders and shake her a bit and yell more loudly. If the student still did nothing, he'd hit her and knock her to the ground.

At any point, if the student intervened the guy would draw a gun. When the student drew his own, the GF would then draw her pistol from a position off to the side of the student and burn him down. Then the police arrived on scene and both the abuser and GF said the student tried to mug them. The number of students who couldn't wrap their heads around that (very realistic) turn of events was close to 100%.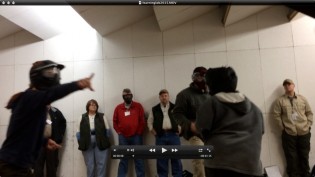 Limatunes (aka Melody Lauer) posted her experience from a very similar FOF scenario (NSFW, printed language) being run by Craig "Southnarc" Douglas at this year's Rangemaster Tactical Conference. Melody goes through every moment and every thought throughout the entire challenging situation.
If you have ever thought about saving the "damsel in distress" then you really need to read Melody's post and consider how these things tend to end in the real world.
Thanks for taking the time to share all of that with us, Melody.
Train hard & stay safe! ToddG