1-Jul-15 – 15:43 by ToddG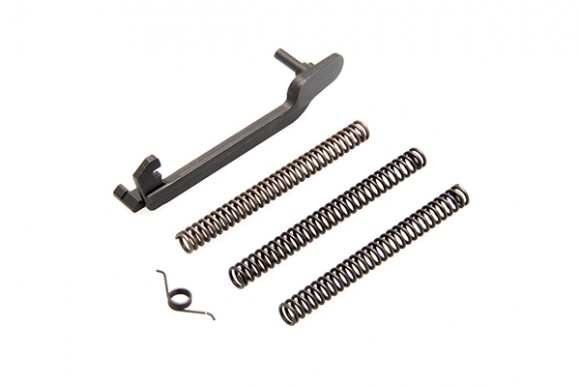 After more than a year of development and testing, Wilson Combat is finally releasing its Ultimate Action Tune Kit for 90-series Beretta pistols. Designed with Beretta expert and champion shooter Ernest Langdon, the highlight of this kit is the new trigger bar featuring completely re-engineered geometry that dramatically improves both trigger feel and reset.
I've had the opportunity to shoot Ernest's personal Ultimate Action Tune Kit pistol on a few occasions and the difference is pretty spectacular. I've been shooting Berettas for more than 15 years and none have ever come close to the trigger on these kits. Even my own Langdon-tuned pistol ("LTT 1"), excellent as it is, becomes overshadowed as soon as you compare it to a gun that has one of these new trigger bars and a little expert know-how.
My guess is that these will become standard on every Beretta in the hands of serious users.
It's great to see the Beretta 90-series gun making a comeback now that someone like Ernest Langdon and a company like Wilson Combat are teaming up with Beretta USA. Expect to see more developments from this partnership in the coming months!
Train hard & stay safe! ToddG