19-Nov-08 – 01:00 by ToddG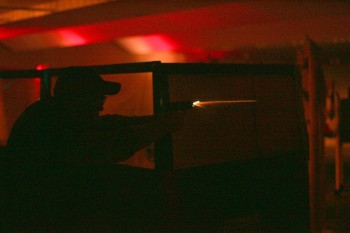 pistol-training.com is pleased to announce that we have published the 22-page 10,660-word Handgun Low Light Fundamentals treatise written by "John_Wayne777" from AR15.com and M4Carbine.net. JW777 shares the benefit of his extensive training in low light tactics and techniques as well as years of experience testing and using a myriad of flashlights, night sights, and lasers.
Handgun Low Light Fundamentals will be available permanently in our Articles section.
Thanks again to JW777 for the tremendous time and effort he put into creating this detailed article on the entire spectrum of low light equipment and skills as they pertain to handgun shooters.
Train hard & stay safe! ToddG