10-Dec-08 – 15:24 by ToddG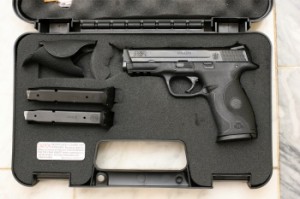 As we reported on Monday, the M&P9 endurance test gun — pictured left, brand new still in its box back in April — finally cracked its slide at 62,333 rounds. While the gun continued to run without any stoppages, Smith & Wesson asked that we send the pistol to them for inspection.
The engineers inspected it, declared it safe, and suggested we keep shooting.
Then the lawyers intervened.
So, the test is officially at an end.
For those keeping track, the gun fired 62,333 rounds beginning on 22-Apr-08 and ending on 5-Dec-08, a total of 228 days, or 273.4 rounds per day.
104 total range trips, for 559.4 rounds per range day.
344 total hours on the range, for 181.2 rounds per hour.
The gun traveled through twenty U.S. States as well as British Columbia (go Abbotsford!). More than fifty people shot the gun during the test.
But all good things, as they say, must come to an end. Thanks go out to everyone at Smith & Wesson, especially product manager Joe Bergeron, Senior VP for Sales & Marketing Leland Nichols, Consumer Program Manager & Champion Shooter Julie Golob, and most of all Dir. of Military Sales Ernest Langdon who first brought all of the players together to make things happen. All four of them took their turn adding to the test gun's round count, too:
Joe Bergeron (#50,001)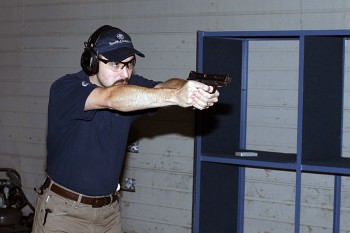 Leland Nichols (#50,000)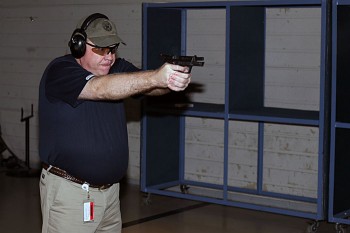 Julie Golob (#40,000)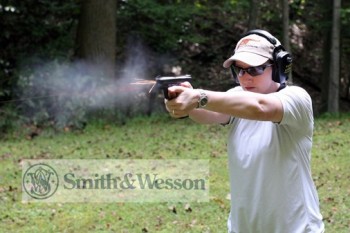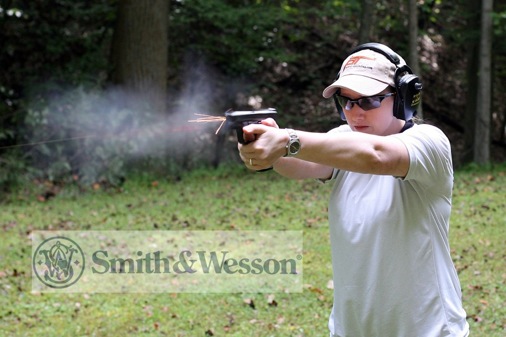 Ernest Langdon (#30,000)
So, what's next? Stay tuned and find out …
Train hard & stay safe! ToddG