Speed Kills (Culpeper VA) 20-Mar-2010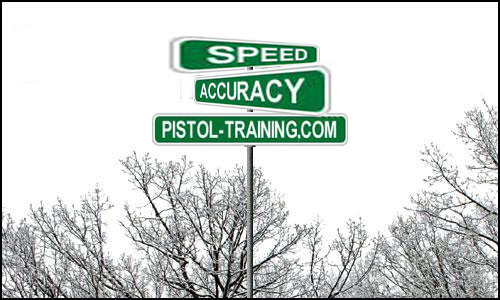 Dates: Sa 20-March 2010
Cost: $200
Non-refundable deposit of $100 to register
Range fee: included
Instructor: Todd Louis Green
Location: Culpeper, VA
Facility: information will be provided to registered students
Class size: maximum 12
Class Description: Speed Kills is a one-day program about the intersection of speed and accuracy. Drills focus entirely on the ability to hit small, distant, and low-probability targets with confidence and surgical precision. Unlike typical marksmanship classes, however, Speed Kills will push shooters to make these difficult shots quickly and under stress. One-on-one diagnosis allows each student to learn at his own pace toward the goal of making the tough shot when time is not on your side.
Prerequisites: This is a fast-paced class suited to shooters who have already achieved proficiency with a handgun. Prospective candidates must either have previous pistol-training.com training or provide documentation of prior professional handgun training.
At a minimum, prospective students should be capable of performing the following drill(s) on demand:
• Fire and hit a 3×5 card at 5 yards on demand
• Draw, fire 1, reload, fire 2 (3 hits on an 8″ circle) at 7 yards in eight seconds
Individuals who cannot meet these requirements at the beginning of class will not be able to keep up with the fast and demanding pace of instruction.
Equipment Needed:
• Reliable semiauto handgun
• Duty, range, or concealment holster with suitable gunbelt (SERPA holsters strongly discouraged)
• Enough magazines, pouches, etc., to carry a minimum of 50 rounds to the firing line
• Minimum 700 rounds of ammunition bring more, shoot more)
• Wrap-around eye protection; ear protection; brimmed hat
Instructor: Todd Louis Green has worked in the firearms industry since 1998, including instructing for the NRA Range, Beretta, and SIG-Sauer. He has over 1,000 hours of firearms and combatives training from such prestigious trainers as Ken Hackathorn, Ernest Langdon, Larry Vickers, SIG Academy, and Blackwater. A 3-time "Advanced" rated shooter at Rogers Shooting School, Todd is also a graduate of the NRA Tactical Pistol Instructor Development program and a 3 division Master-ranked IDPA competitor. Todd is a certified SIGARMS, Beretta, and Glock armorer; certified Simunition force-on-force instructor; and certified Emergency First Responder. He is also a long time member of IALEFI, IDPA, and USPSA.
Contact pistol-training.com below with any questions or to register.
---
[contact-form 9 "100321-SpeedKills"]