17-Jul-09 – 21:46 by ToddG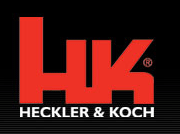 Today, I had the opportunity to spend a few hours with Mr. Wayne Weber, President of HK-USA. We spent most of our time on the range, but managed to find a few minutes to discuss the future of HK's pistol lineup.
P30 LEM: Perhaps thanks in some small part to the success of the P30 endurance test gun, next year HK-USA may begin to import the Variant 4 (mid-weight LEM trigger, like our endurance test gun) instead of the current Variant 2 (heaviest LEM trigger).
P30 mags: Expected by the end of the month. (I don't think it matters which month, since this is what HK Germany tells HK-USA every month)
P30 .40 S&W: Expected the fourth quarter of this year.
P30S: When it becomes available in the first quarter of 2010, it will be the standard configuration for the HK commercial market: a DA/SA pistol with thumb safety on the frame and P2000-style decocker button on the back of the pistol. The Variant 3 (DA/SA without the safety lever) and LEM will still be available, but will be marketed more toward law enforcement and military customers.
PSPs: HK-USA is getting in a substantial shipment of "Grade A" and "Grade B" used P7 PSP pistols, each of which will be sold with two magazines. They are also expecting over 1,000 additional spare magazines.
P46: The project is officially dead. HK felt it did not provide adequate ballistics in handgun form.
P11: Has been officially declassified. Who knows, an "HK P11" t-shirt may be coming to a gun shop near you soon.
Thanks, of course, to Mr. Weber for taking the time to fill us in on the immediate future of HK pistols!
Train hard & stay safe! ToddG