27-Aug-09 – 19:54 by ToddG
31,798 rounds
7 stoppages, 0 malfunctions, 1 parts breakages
More than 3,000 rounds since last week! The gun has gone almost 7,000 rounds since the last time it was cleaned, and it is beginning to feel a little rough. With an AFHF class coming up this weekend in New Mexico, it's probably time to run a little maintenance on the poor thing.
The only stoppage to report was a squib in the American Eagle 115gr FMJ ammunition, which obviously doesn't get counted against the gun. As much as I shoot, to the best of my recollection this is only the second squib I've ever had. Bullet made it all the way out of the barrel, luckily, but the gun went "pop" instead of "BANG" and the slide didn't cycle.
Shot another 50/50 Dot Torture at 7yd. Next week, we'll give 8yd a try. My personal record is 9yd with the M&P9, though I was only able to accomplish that once.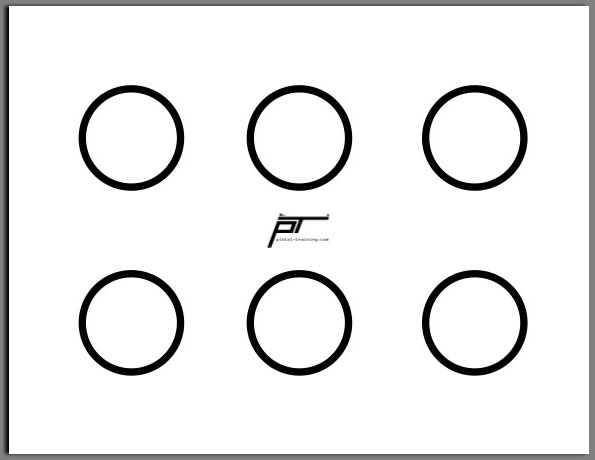 Along the same lines as last week, wringing great accuracy out of the gun seems easy when I'm not trying to shoot groups from a rest. I began using a simple 2″ circle target for marksmanship practice (see image at left; click image for the PDF file). Keeping all my shots within the 2″ circle at 12yd is no problem. When I jump to 15yd, though, I tend to drop a shot (or two, or three…).
Speaking of accuracy, a number of you have inquired about the Heinie off-center issue. Truth be told, it was just this past Monday that I sent them a photo and a description. No response yet, but as soon as they reply you'll know what they have to say about it.
It felt like my splits were a little slower than normal this week, and sure enough the shot timer confirmed. On a six inch circle at 7yd, I was consistently getting .20-.21 splits which is a few hundredths slower than I'd expect. My guess, from behind the gun, is that the P2000 LEM trigger return spring isn't quite as forceful as the P30 LEM spring. That would explain why the trigger pull actually went down when the new spring was installed. Hopefully, HK will have the P30 spring in stock soon. Even on a bigger, closer target (8.5×11 sheet of paper at 5yd) I was only pulling .16's and .17's.
Last week's Grey Room picture showed the epitome of accuracy. This week, we go in a different direction …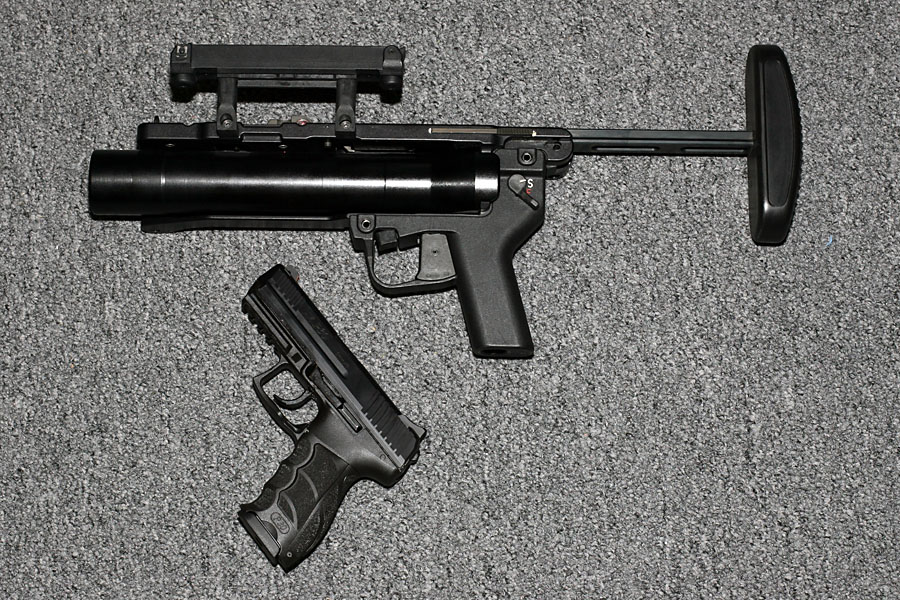 Train hard & stay safe! ToddG
Previous P30 Endurance Test posts at pistol-training.com: