16-Jun-11 – 16:02 by ToddG
The answer does not end with "… and to hear the lamentation of their women." Because you know that's what you were thinking.
Every three point six minutes, someone on the internet asks, "Which pistol should I buy, a Brand-X or a Brand-Y?" A slew of generic responses are put forth, many of which are either outright poor advice or at least woefully incomplete. Here are some examples.
Buy the one that feels best in your hand. Wrong. The one that feels best in  your hand at the gunshop might not feel so great after you shoot it. Your super-comfortable grip might have you interfering with controls or unable to reach things like the mag button or slide release. Obviously, the way it feels in your hand cannot tell you anything about its accuracy, reliability, or durability.
Buy the one that (insert name of LE agency or military unit) uses. Unless you know what the selection criteria were and what guns were tested, this is useless. Even if that information is available, the raw test results probably are not. The gun that got rejected by a certain unit because it had problems working in talcum-like Afghanistan sand might work just fine for you in Kansas.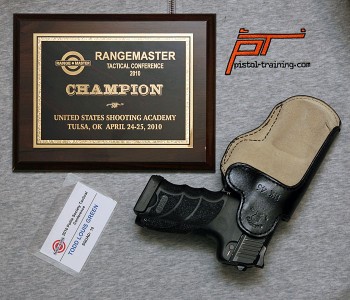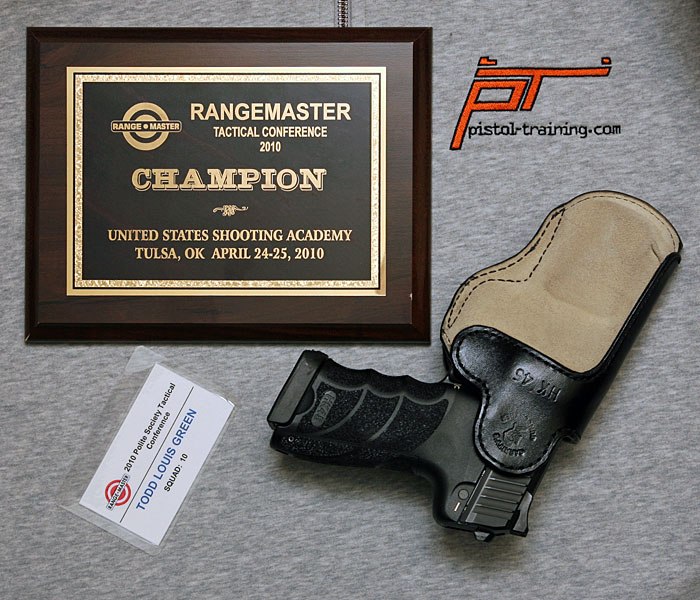 Buy the one you shoot best. This is dangerously tempting. But it's also just plain dangerous. How do you define "shoots best" to begin with? Is it the gun with which you shoot the fastest F.A.S.T. or best Hackathorn Standards score? Those are fine tests of shooter ability, and the Hackathorn in particular is a great way to evaluate a broad range of skills from close to long range in different positions as well as testing both SHO and WHO shooting. But neither of them really does much to test one gun against another. Neither of them puts enough rounds down range to assess reliability and durability, either.
Furthermore, the "one you shoot best" argument fails to consider that over time, with practice, you'll most likely learn to shoot either gun better than you can today. When I picked up the P30 with its LEM trigger after more than a year of shooting a custom Smith & Wesson M&P trigger, I couldn't shoot it better. But a few months later I was shooting it better than any gun I'd ever tried before or since.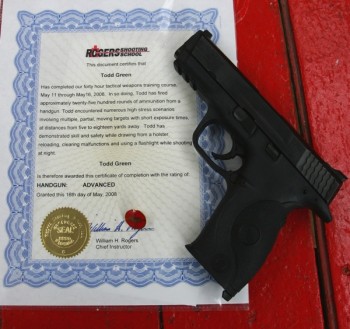 The simple reality is that there is no such thing as the best pistol. There isn't even an answer to which pistol is best for one particular person. Some guns are easier to shoot fast. Some guns are easier to shoot accurately. Some guns are more reliable. Some guns are more durable. There are just too many factors to declare one gun the best.
You can learn to shoot just about any gun well. All it takes it dedication and effort. You might be better at one-handed shooting with one gun and faster with another by some tiny percentage, you might be slightly more accurate with one and reload faster with another. Personally, I wouldn't let those small differences have a lot of influence. You'll probably find that your day to day variation with any one gun is at least as great as the difference between your "best" performance with one gun as opposed to another.
Finally, the simply reality is that no serious shooter sticks with his first gun forever. Everyone experiments. Everyone goes through phases of trying something new and different. Sometimes we end up right back where we started. Sometimes we find something we like better and stick with it… for a while, at least.
Just don't make the mistake of jumping to something new because it shot better for you one afternoon on the range when you borrowed a buddy's Brand-X compared to your Brand-Y, or because The Internet Said that X was faster/better/cooler than Y. The Internet isn't shooting the gun, you are. The Internet isn't paying for a new gun, sights, holster, mags, etc. either. So before you invest hundreds and hundreds of dollars on that "better" gun, carefully consider whether that same money could be better spent on professional training, ammo, and just plain old practice.
If you really want to shoot better, the person behind the gun makes a lot more difference than the gun in his hands.
Train hard & stay safe! ToddG