4-Jul-11 – 11:24 by ToddG
Part of the email I send to students just prior to each class:
All else being equal, I'd prefer students NOT use SERPA holsters. You won't get kicked out if you've got one, but I will take some time to explain why I recommend against them from both a safety and security standpoint.
Tex Grebner recently had an experience that demonstrates my reasoning behind this. To his tremendous credit, he posted the details and even a video of the accident on his YouTube page. The video has some strong language and shows the result of the accident and as such may not be appropriate for young or squeamish viewers: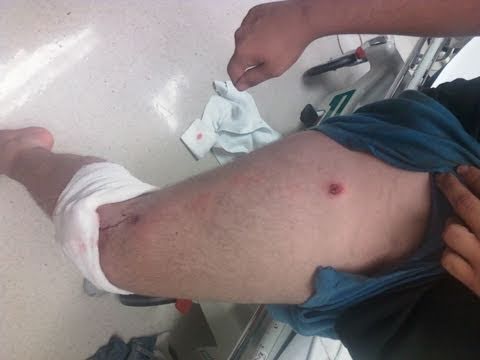 Mr. Grebner specifically says that he doesn't blame the gear, and that is commendable. Nonetheless, the SERPA retention mechanism certainly lends itself to such accidents more than most other holsters. Instead of keeping your trigger finger well clear of the gun during the initial part of the drawstroke, the SERPA and its clones require you to press your trigger finger toward the trigger as you draw.
Best wishes for a speedy and completely recovery go out to Mr. Grebner along with a sincere thank-you for sharing this very serious experience with the world.
Train hard & stay safe! ToddG
(and thanks to orionz06 for posting the video on pistol-forum)