21-Jun-12 – 16:40 by ToddG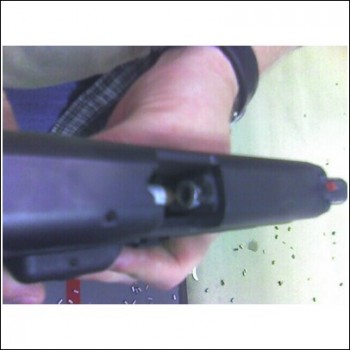 When someone says his pistol is reliable, what does that mean?
I've met people who defined "reliable" based on the amount of ammo they carry every day. Someone who carries a Glock 19 with a spare mag wants 31 rounds straight without a stoppage and he's happy. Of course, that's a mess from a statistical standpoint. The sample size is too small to draw meaningful conclusions. It might sound smart, but do you really want a gun that is up against its performance envelope shooting such a small number of rounds under ideal range conditions? Probably not.
Others will tell you that they've never had a stoppage of any kind! But again we have to ask whether that's a perfect run of 100 rounds or 10,000 rounds. What did he consider a stoppage? How many times did something happen that he blamed on limp wristing, bad ammo, or some other gremlin other than the gun itself? Data matters.
When I think about reliability, I think about it in two ways:
What it takes to "prove" a gun is reliable enough to carry.
How reliable a gun is long term.
For me to be comfortable carrying a new gun, it needs to shoot at least 200 rounds of the same JHP defensive ammo that I'll carry when CCW'ing without a single stoppage. Ordinarily, I'll put at least 500 rounds of practice ammunition through the gun first… mostly so as not to waste the more expensive JHP ammo on a gun that might be having a problem. If the gun cannot make it through that 500rd of FMJ-style ammunition, I'll examine it and attempt to fix anything either by working on it myself or returning the gun to the manufacturer. Then I'll start the cycle over again, 500rd of FMJ followed by 200rd of JHP, minimum.
I've made exceptions in the past to the 500rd "warm up" before shooting the carry ammo, usually for backup guns like my S&W 442 j-frame or my Ruger LCP pocket gun. They still get 200 rounds of JHP, though. Yes, it's expensive. But because I test the ammo during my normal shooting routine, it's really just the difference in price between practice ammo and the JHP. Over the long run, I'd rather have confidence in my pistol's reliability than a few extra shekels in my pocket.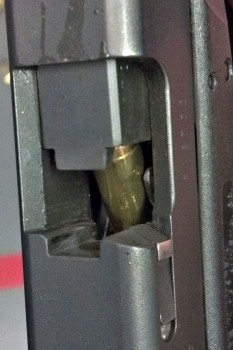 Of course, if you shoot any gun enough you'll eventually have a stoppage of some kind. While many shooters either ignore it or suffer from selective amnesia afterwards, if you really want to understand how well your gun runs you need to keep honest and objective records about any instance when the gun fails to go through its entire cycle of operation properly.
My personal threshold for long-term reliability is 2,000 Mean Rounds Between Stoppages.  Now, I've had very few serious pistols turn in reliability that poor. Even my endurance test Glock gen4 17 with its problem childhood and broken springs has turned in almost 71,000 rounds of service to date with a total of 18 stoppages (a MRBS of almost 4,000). The HK45 endurance test gun had a MRBS of 16,667. The P30 went 7,608 MRBS before it started to choke due to the cracked frame at a little past 91,000 rounds. The M&P9 scored an incredible 20,778 MRBS with two recorded stoppages and one spring breakage that prevented the gun from functioning normally.
Part of my ongoing reliability evaluation involves not just my practice ammunition but my carry ammo, as well. At a minimum, when my gun stays loaded from the car to the firing line I'll make sure the first round I fire is the one that's already chambered. (This also helps break the habit of repeatedly chambering the same round which can eventually lead to bullet setback and a dangerous overpressure situation) Frequently, I'll shoot my cold drill (the F.A.S.T.) with carry ammo. And once in a while I'll check zero or do some other accuracy work with the JHPs, too, to make sure I know where the bullets will be going if I need them.
Finally, I have one more personal rule when it comes to reliability: I won't carry a gun if it's had a stoppage within the last 200 rounds. So if I'm at the range and the gun fumbles, either I put at least 200 more rounds through it without a problem or I carry my backup gun on the way home. Because even if it's a one in a million fluke, I want to be sure the gun hasn't developed a breakage or other systemic problem that could go unnoticed.
Which raises the issue of back-up guns. I'm not talking about a small second gun that you carry. I'm talking about having an identical copy of your everyday primary gun that you can pull out of the range bag and shoot if something goes wrong with your main pistol. Is having a second gun expensive? Yes. But if I had to choose between having three different types of guns for fun or having a matching set of  carry guns, well, I can find other ways to have fun. Another popular alternative is to have a dedicated training gun and a separate, identical dedicated carry gun. That way  no matter how much you abuse your gun during practice you'll always have a clean, top condition pistol in your holster when you're off the range.
Again, all of these numbers are bare minimums. My personal guns get shot a lot and if something goes wrong, I tend to put a lot of rounds downrange before trusting one again.
Train hard & stay safe! ToddG