15-Jul-12 – 23:18 by ToddG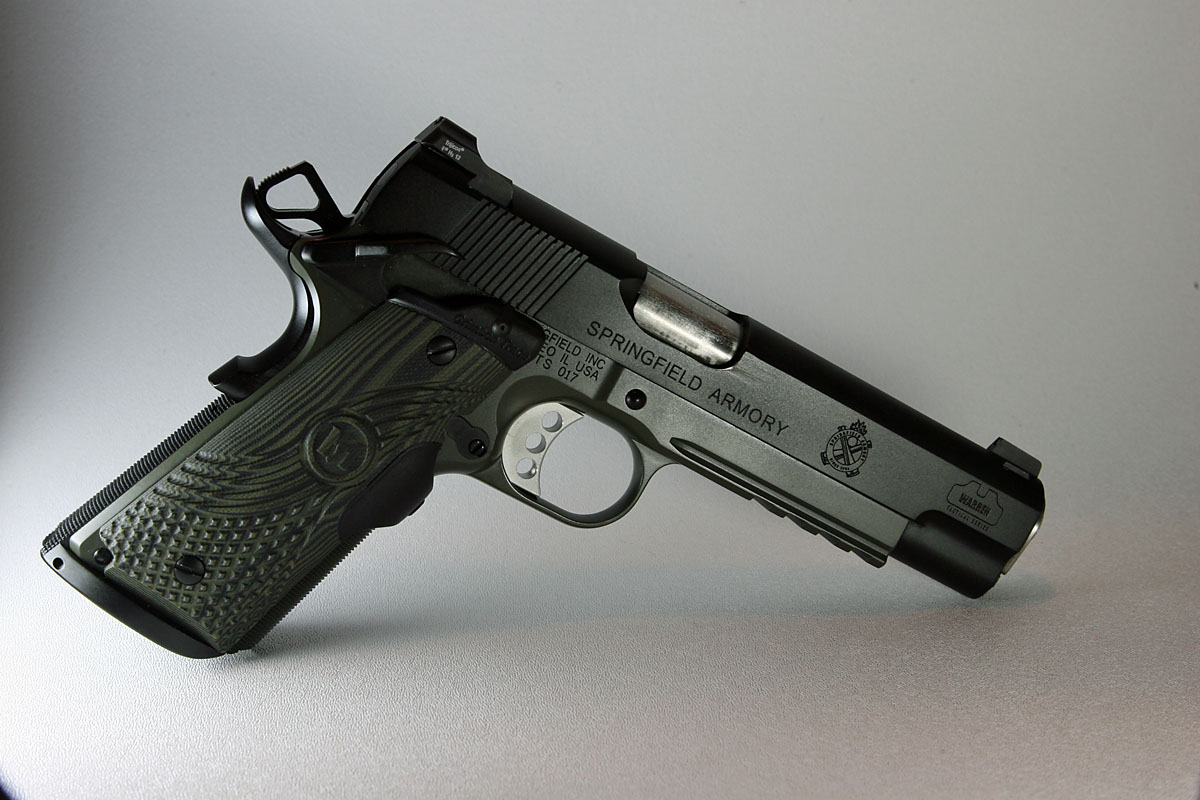 The test of the 9mm 1911 has begun!
First, a bit about the pistols themselves. These are not guns that the Springfield Armory Custom Shop built specially for me. When I inquired about a pair of 1911s that were built to the same specification as the FBI "Professional" model but in 9mm, SACS suggested I consider adding my name to the list for a limited run commissioned each year by Scott Warren. If you're not familiar with Scott, he is a many-times IDPA National Champion and 24 year veteran of the FBI. The majority of his time at the FBI was as part of their Hostage Rescue Team where he served in an operational role and then as the team's primary firearms instructor for many years. He's also very well known in the shooting community as the man behind Warren Tactical sights.
The "WTL" (Warren TacticaL) from Springfield is built from selected Springfield TRP frames, slides, and barrels. Then the following work is performed by the Custom Shop gunsmiths:
Select fit slide to frame
Polish feed ramp & throat barrel
Unique three line serrations on top of slide
Fitted speed trigger w/ tuned 4.5 lb. trigger pull
Tuned for total reliability
Lowered & flared ejection port
Extended ejector
Tuned & polished extractor
GI recoil system
Hand fit Warren Tactical style beavertail grip safety
Extended ambi thumb safety
Warren Tactical low mount combat sights w/dovetail Fiber Optic front sight
Custom fit S&A magwell checkered @ 25lpi
25lpi front strap checkering
"Carry Bevel" complete pistol
Warren Tactical custom grips
Two tone black and OD green Armory Kote finish
2 Premium magazines with slam pads
Unique Warren Tactical logo
WTS prefix serial number
Given Scott's direct involvement in the selection of the FBI SWAT and FBI HRT Springfield 1911 pistols, it's no surprise that these guns are almost identical to my original wish for a 9mm Professional. Not only were the "WTL" guns less expensive than a true custom gun, they were also available without the usual two year wait time.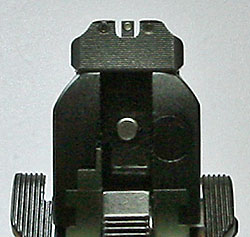 I've made only two changes: I replaced the sights with Warren Tactical 3-dot night sights (provided by Warren) and replaced the grips with Crimson Trace Master Series Lasergrips (provided by CTC).
As with all previous tests, there are actually two pistols: a primary and a back-up. Unlike previous tests, however, this time I received both guns at the same time instead of having to wait for the back-up. As such, I had to pick one to test and one to leave in reserve. To distinguish them, I'm calling serial number 16 "Grey" (it has the grey Lasergrips) and number 17 is "Green" (it has the green Lasergrips). Green turned in slightly better groups (by half an inch at 25yd) and has a little nicer trigger (crisp 4.75# with very little overtravel and solid reset) so it was selected to be the test gun. Grey will be the back-up, and I would be just as confident to carry and test it.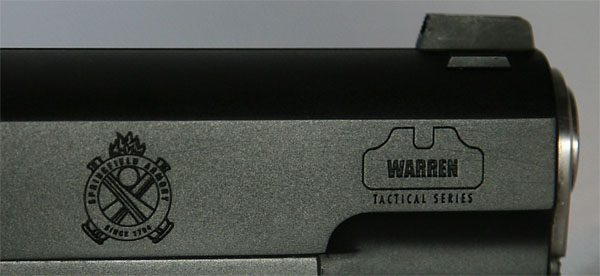 Later this week I'll post a detailed write-up about the test gun's first few days at the range.
Train hard & stay safe! ToddG