5-Oct-12 – 01:24 by ToddG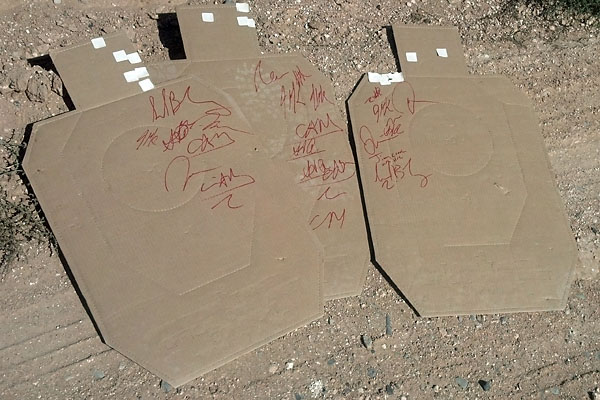 Here's a photo from the Aim Fast Hit Small class this past weekend. Remember, they're only hostages until you shoot them… then they're co-conspirators.
Students had 2.5 seconds to turn, identify the correct target (out of three possible), draw, and hit the 3×5 head box. Each was partially obscured by one of the hostage targets above.
And you always sign hostages co-conspirators after you shoot them.
Train hard & stay safe! ToddG