3-Oct-13 – 09:20 by ToddG
The topic of mandatory training for Concealed Carry licenses has popped up online quite a bit over the past two weeks. My home state of Maryland enacted a law that now requires sixteen hours of mandatory training to apply as well as eight more hours every three years to maintain what is called a "wear and carry" permit. I lucked out and got my renewal issued less than a week before the training requirement went into effect.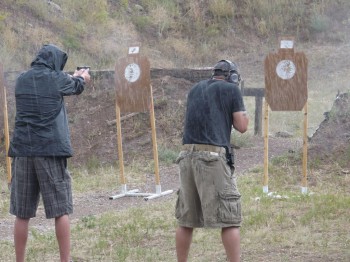 It shouldn't take a degree in nano rocket eco-surgery to figure out that I'm generally a pro-training kind of guy. I'm the first to admit that I look down my nose at the typical CCW holder who gets minimal (or no) training. So you'd reasonably expect me to be on the side of mandatory CCW training.
I'm not.
How many CNN talking heads would be OK with a state-designed, state-mandated English test that had to be passed before you could become a news reporter? Who would support a mandatory Constitutional law exam before you could exercise your 4th & 5th Amendment rights?
Self-defense is a natural right that was recognized by the U.S. Constitution's Bill of Rights and reiterated by two recent Supreme Court cases (Heller and McDonald). Period. Full stop.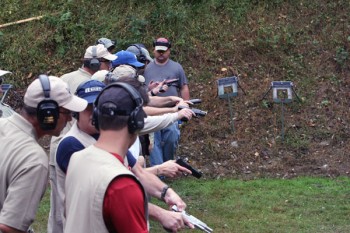 Rather than mandatory training, what I would like to see is a two-tiered system. Simply carrying concealed should be legal without a permit (or training). But because it is legitimately in the government's interest (and the community's interest) to encourage training, instead create benefits — incentives — for gun owners who get serious training… like most readers of this website do already. Just a few examples of what could be offered, some of which already exist in certain jurisdictions:
fewer prohibited places compared to the "Constitutional carry" option
exemption from "NO GUNS" signs posted at businesses
additional legal protections (e.g., civil immunity for lawfully exercising self-defense determined either through a not guilty verdict or a grand jury returning a no bill)
NICS-exempt status for firearms purchases
access to state-sponsored facilities/training exclusive to trained CCW permit holders
in states where even the no-training CCW option requires a permit, reduce or eliminate the permit fee for folks who take the optional training
A system like this protects the Constitutional rights of every gun owner while creating enough benefit to encourage regular ongoing training. Reward good behavior and you'll get more of it.
Train hard & stay safe! ToddG
(shooting-in-the-rain photo courtesy Tom Jones)