20-Nov-13 – 11:41 by ToddG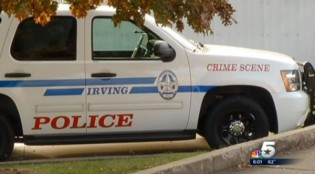 NBC's Channel Five in Dallas reports the tragic shooting and death of a woman, mother of two, who was innocently sitting in her hotel bed when a bullet struck her in the chest.
The bullet was fired from an adjacent room by Michael Gray who was allegedly cleaning his gun when it "just went off."
The interior walls of a hotel room are NOT a safe direction.
The gun did NOT just fire on its own. Someone pressed the trigger on a loaded gun. That's how they fire. That's how they're supposed to work.
If more people would treat their guns like tools instead of magical talismans, these tragedies would be avoided. Too many people fall into the trap of thinking the gun is incapable of causing injury until the person behind the trigger wants to shoot someone. You see it all the time on the range with casual gun handling from folks who think guns can't kill on the range. And if you were a fly on the wall you'd see it in homes and hotel rooms all across the country from people who think guns can't kill when there's no one around who deserves killing.
But guns don't know who does and doesn't "deserve" killing. They're machines. They're tools. They fire when the trigger is pulled. That's how they're supposed to work. The person holding the gun is the only one who decides when.
Train hard & stay safe! ToddG
(hat tip to RoyGBiv on pistol-forum for the story)