18-Dec-13 – 04:16 by ToddG

A friend of mine, long time member of the US Secret Service's Presidential Protection Detail, developed the Tactical Dress Belt being sold by FirstSpear, LLC. It's a simple and ingenious solution for people who want the comfort & convenience of a traditional "war belt" but need something a bit dressier for concealed carry.
A competition-like under belt attaches to the padded gear carrier via hook & loop fasteners while a dress outer belt provides a discreet appearance. The carrier is compatible with both traditional concealed carry holsters/pouches and MOLLE equipment. It is designed to carry and conceal a substantial amount of gear comfortably enough for all day carry.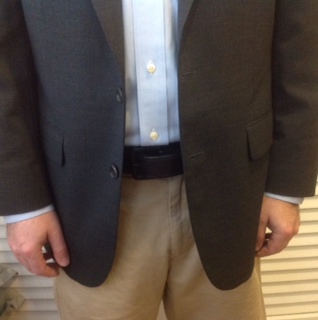 In this photo (L), the TDB is being used to carry a SIG P229 in retention holster, two spare 14rd magazines, radio, handcuffs, full size knife, and a Blackberry.
The system doesn't rely on belt loops for locating your equipment on the belt so even if different slacks and suits have varying belt loop locations, your gear is always in the same exact place. By keeping your gear on the outer belt, it's easy to don everything quickly without the need for threading a belt.
For those who are constantly facing a challenge of concealing more and more equipment on their belts, the FirstSpear Tactical Dress Belt is the perfect solution.
Train hard & stay safe! ToddG