28-Jan-15 – 22:51 by ToddG
Gun Nuts posted something on Facebook earlier today that really resonated with me: "Open carry activists have had more success getting guns banned than Michael Bloomberg."
Then someone shared this and it just goes to show how far the Crazy Open Carry Knights are willing to go to get attention. No one could be stupid enough to think forcing his way into a state legislator's office is helping the pro-2A movement.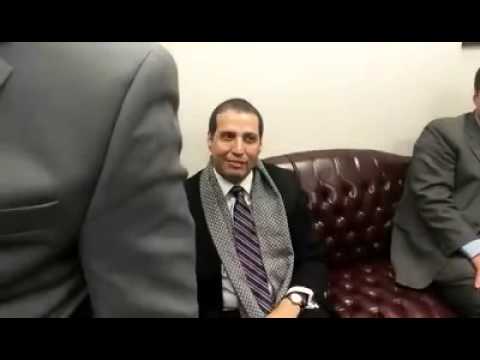 Think of all those restaurant and store chains that have banned guns over the past year or so. The majority of them were targeted by anti-gun groups who use these open carry narcissists to scare people. Why? Because most people don't want to have dinner at Chipotle with a bunch of strangers waving semiauto carbines all over the place "because 'Merica!"
The COCKs are almost solely responsible for every step backward the RKBA community has faced. Remember Starbucks? We went from a company saying yeah, you can bring your guns in here to… what? A major national news story about Starbucks changing its policy specifically because the OC idiots couldn't take "yes" for an answer.
We get it, COCKs. You'd rather be on television bragging to your mouth breathing buddies about how brave you are in the face of unarmed mothers drinking lattes than doing something actually beneficial like, say, not scaring people … especially the state legislators who are going to vote on the issue you pretend means so much to you.
I'm seriously approaching the point where I wish you people would start to show the same level of dedication and demonstration for medically assisted suicide.
Train hard & stay safe without being an idiot about it! ToddG