6-Apr-15 – 21:50 by ToddG
I'm in the process of putting together a photo album of the Burton/Heirloom 1911 Commander that shows all the little things that make it different & special compared to all the other Commanders out there.
That got me thinking about the Glock 19 I was carrying. Here's what makes it different than all the other G19s out there: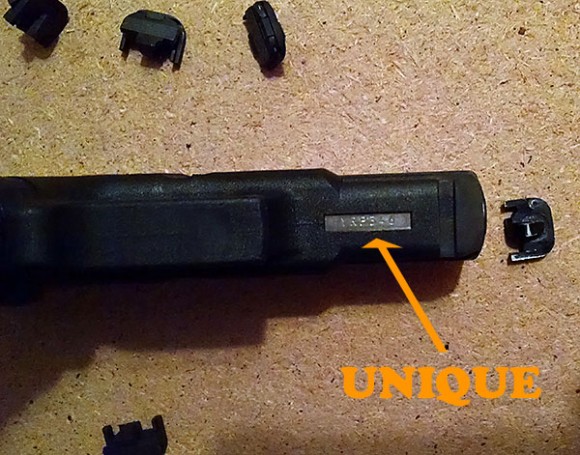 By the way, the Gadget in front of the muzzle is the original test unit, which was made of aluminum, and has over 50,000 rounds through it. The production pieces will be steel, which is what all the other ones in the photo are made of (including the one on my carry gun, which you cannot see).
Train hard & stay safe! ToddG